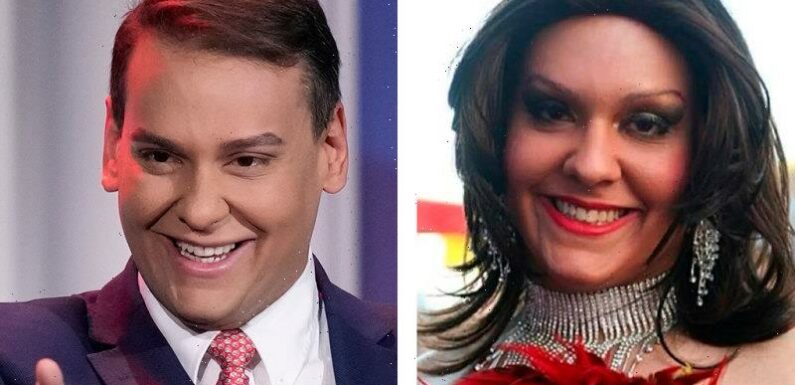 Washington: Has there ever been a greater fabulist elected to the US Congress?
Meet George Santos: the 34-year-old Republican freshman who has built a career on a web of lies and is now resisting calls to stand down amid a string of investigations.
Republican George Santos in Congress. He denies lying, saying instead that he embellished his resume.Credit:AP
At the midterm elections in November, the openly gay son of Brazilian migrants flipped a Democratic seat in New York, portraying himself as "the living embodiment of the American dream".
He claimed he was a "wealthy man" with mansions in the Hamptons and Oyster Bay, who had worked as a Wall Street banker with Goldman Sachs and Citigroup.
He presented himself as the Jewish grandson of Holocaust survivors, and lied about his mother being in the World Trade Centre during the September 11 terrorist attack.
Live apocalypse: As the New York World Trade Centre's north tower burns, a second hijacked airliner flies towards the south tower on September 11, 2001.Credit:AP
He falsely claimed he was on a college volleyball team that "slayed" Harvard and Yale, resulting in two knee replacements. He even insisted he founded an animal welfare charity that rescued 2400 dogs and 280 cats.
But as it turns out, much of Santos' resume and personal backstory was either an embellishment or entirely untrue.
The real George Santos – who has previously gone by the name of Anthony Devolder – is wanted by prosecutors in Brazil for allegedly committing elder fraud and cheque forgery. According to former associates there and photos and videos that have gone viral, he also used to compete as a drag queen in Brazilian beauty pageants – although he insists this is not true.
And in one of the most gut-wrenching revelations so far – which the Republican has also dismissed – Santos as Devolder, allegedly helped a homeless military veteran raise $US3000 on GoFundMe for his dying dog, Sapphire, to get treatment for a stomach tumour in 2016. He then is alleged to have disappeared without giving the veteran, Rich Osthoff, the funds. Sapphire died the following year.
"Little girl never left my side in 10 years," Osthoff this week told Oyster Bay Patch as he recalled having to put his beloved pet down.
"I went through two bouts of seriously considering suicide, but thinking about leaving her without me saved my life. I loved that dog so much, I inhaled her last breaths when I had her euthanised."
Two months since being elected, Santos now faces a string of investigations into his financial disclosures and campaign finances, as well a revived criminal probe in Brazil over his alleged use of a stolen chequebook to purchase nearly $US700 worth of items under a false name.
While the Congressman admits he embellished parts of his life and heritage – he meant he was "Jew-ish" was one bizarre defence – he insists he is not going anywhere.
"I was elected to serve the people of #NY03 [New York's third congressional district], not the party & politicians," Santos tweeted this month. "I will NOT resign!
Nonetheless, the calls for him to stand down are getting louder, including within his own ranks. Earlier this month, Republican officials from Nassau County, which takes in Santos' seat, accused the congressman of deceiving voters and described him as "a stain on the House of Representatives".
But inside the House of Representative, now controlled by Republicans and led by Speaker Kevin McCarthy, Santos was last week appointed to two panels that consider bills and oversee government agencies: the Committee on Small Business and the Committee on Science, Space and Technology. The party line, at least for now, is that it's up to the voters to decide his fate.
"I try to stick by the constitution. The voters elected him to serve," McCarthy said. "If there is a concern, and he has to go through the ethics [committee] let him move through that."
Under the US constitution, members can be expelled with a two-thirds majority vote, which is unlikely in a chamber where Republicans hold 222 out of 435 seats. After enduring 15 rounds of voting to become Speaker, McCarthy also knows that every seat counts.
If Santos resigned, he would be vacating a district that President Joe Biden carried by eight points at the 2020 presidential election. Republicans would run the risk of the seat swinging back to the Democrats, further diminishing their narrow majority in the House.
But veteran analyst Larry Sabato points to a broader problem: the erosion of trust in democratic institutions, and a Republican Party that has been redefined by former president Donald Trump.
"There's almost nothing that will eliminate anyone from public office these days," says Sabato, the founder and director of the Centre for Politics at the University of Virginia.
"I've kidded people for years that I think murder might do it, but now I think it has to be first-degree murder. Manslaughter isn't enough."
The question, of course, is how a seemingly pathological liar like Santos was elected in the first place. Part of it, says Sabato, comes down to poor vetting practices, a lack of media resources, and the fear of crime in New York, on which Republicans capitalised during the midterms.
But part of it is also the sheer luck of a boundary redistribution. Santos' district – a predominantly white and Asian American seat connecting north-east Queens with the north shore of Long Island – had initially been gerrymandered by the Democrats (a process in which parties manipulate voting maps) to swing in their favour.
However, New York's top court threw out the map in June and reassigned a new map for congressional districts across the state, giving Santos an electoral advantage.
The embattled politician now occupies an office on the first floor of the Longworth House Office Building on Capitol Hill. When Congress sits, he can't go anywhere without being chased by reporters and photographers, while most Republican colleagues keep their distance.
Santos cut a noticeably lonely figure on his first day of the new Congress as a right-wing mutiny erupted over the Speakership. By the following week, however, he seemed to have found a place among the mutineers, appearing with hard-line Republican Matt Gaetz on the podcast of former Trump adviser Steve Bannon.
Republican Matt Gaetz from Florida.Credit:Bloomberg
Asked by Gaetz, who was filling in for Bannon at the time, how he responded to those calling for his resignation, Santos was as defiant as ever.
"I wish well all of their opinions, but I was elected by 142,000 people. Until those same 142,000 people tell me they don't want me, we'll find out in two years," he said.
And then, true to form, came another lie.
"I've lived an honest life," he said, "and I've never been accused of any bad doing".
Get a note directly from our foreign correspondents on what's making headlines around the world. Sign up for the weekly What in the World newsletter here.
Most Viewed in World
From our partners
Source: Read Full Article