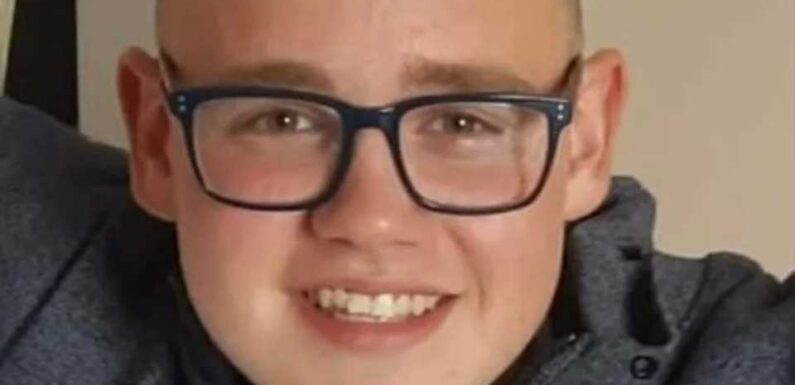 THE biological father of Connor Gibson was jailed for physical and sexual abuse as his son awaited trial for murder.
Peter Gibson was locked up for 10 years also at the High Court in Glasgow in April this year.
The 62-year-old raped a woman in East Kilbride, Lanarkshire, which included him tying her up and blindfolding her.
Like what his son did to Amber, he also grabbed this victim by the neck restricting her breathing.
Gibson also indecently assaulted a young boy in East Kilbride.
He was further violent towards the child by punching and kicking him to his injury.
Gibson was guilty of lewd and libidinous behaviour towards another boy as well as physically assaulting him and threatening the child.
Gibson, latterly of Shropshire, was convicted of a total of 10 charges.
The crimes spanned between June 2001 and February 2008.
He was jailed and also ordered to be supervised for a further three years on his release.
Most read in News
EasyJet pilot warns tourists to GET OFF his holiday flight to Rhodes
BBC forced to apologise for 'inappropriate' question to Women's World Cup captain
Woman 20s 'falls from balcony onto shopper' at shopping centre
Forest lose another legend as Prem star Chris Bart-Williams dies aged just 49
Reporting of the case was delayed until the end of the murder trial.
His son Connor Gibson was today found guilty of sexually assaulting and murdering his sister Amber, 16, in 2021.
The monster killed his teenage sister by mercilessly battering her and choking her at Cadzow Glen in Hamilton on November 26 2021.
The 20-year-old fiend removed Amber's clothes, sexually assaulted and tried to rape her and repeatedly inflicted blunt force trauma to her head and body.
Gibson – who also uses the name Niven like his sister did – then strangled the teenager with his hands.
Gibson had denied the charges but was convicted of killing his younger sister today following a 13-day trial at the High Court in Glasgow.
The killer now faces life behind bars when he is sentenced on September 4.
Lord Mulholland told Gibson: "The last person she (Amber) saw was you strangling her.
Read More on The Sun
I took my kid to the best indoor water park – but everyone says the same thing
Catfish has no front teeth but looks like Mariah Carey with makeup on
"You will pay a heavy price for that."
We pay for your stories and videos! Do you have a story or video for The Scottish Sun? Email us at [email protected] or call 0141 420 5200
Source: Read Full Article