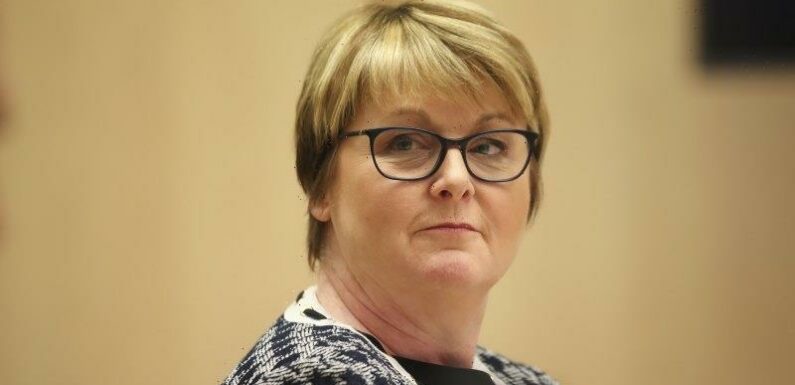 West Australian Liberal Senator Linda Reynolds has launched defamation action against publishing house HarperCollins and political journalist Aaron Patrick, demanding a book detailing recent political controversies including Brittany Higgins' rape allegations be pulled from the shelves.
Reynolds' lawyers at high-profile Perth firm Bennett have filed a writ against the two parties in WA's Supreme Court seeking aggravated damages over the contents of Patrick's book Ego: Malcolm Turnbull and the Liberal Party's Civil War.
Former defence minister Linda Reynolds.Credit:Alex Ellinghausen
In the writ, obtained by this masthead, the former defence minister claims comments in the book were falsely defamatory of her and have caused her loss and damage.
Reynolds is seeking a court order that would force HarperCollins to pull the book from sale and restrain the pair from republishing the alleged defamatory comments.
She also wants them to foot the bill for her legal costs.
The Australian Financial Review senior correspondent's book, released in June, focused primarily on former prime minister Malcolm Turnbull's campaign against his successor Scott Morrison and party infighting.
But the book also detailed several of the Liberal Party's recent political controversies, including an entire chapter dedicated to former political staffer Higgins' rape allegations against fellow staffer Bruce Lehrmann.
Higgins, a former employee of Reynolds, claimed Lehrmann raped her in the then-cabinet minister's parliamentary office.
Reynolds found herself in the firing line amid the fallout over the government's response to Higgins' claims.
The book was temporarily pulled from the shelves shortly after its release over fears it may jeopardise Lehrmann's high-profile criminal trial.
That trial was aborted due to juror misconduct, and the charge later dropped by the Director of Public Prosecutions.
While the writ does not go into detail about the defamatory contents, Patrick's book is understood to contain a passage claiming Higgins had suggested Reynolds told her that non-consensual sex was "the cost of being female".
It is understood this passage is one of several that Reynolds' legal team will vigorously contest.
With Lehrmann's trial aborted, and the federal government having reached a $3 million compensation settlement with Higgins, it is understood that Reynolds was motivated to have her version of events placed on the public record.
Patrick deferred all questions to HarperCollins, which has been contacted for comment.
Reynolds has also been contacted for comment.
The Australian Financial Review is also owned by Nine, the publisher of this masthead.
Most Viewed in National
From our partners
Source: Read Full Article