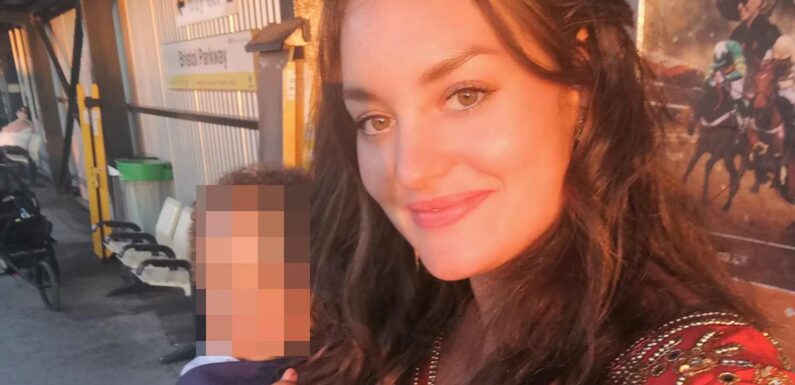 COPS are testing placenta found in Constance Marten and her lover Mark Gordon's car to find out if their missing newborn is a boy or a girl.
The couple were last night found by cops in Brighton – without their baby – after 54 days on the run.
The couple were located on a residential street shortly before 9.30pm and an urgent search continues in the area.
They were arrested this morning on suspicion of child neglect.
Cops are now desperately searching for the one-month-old and fear for its welfare.
Police say they are still hoping the baby is alive and have appealed to anybody who might be looking after the child to come forward.
MORE ON CONSTANCE
Police search to find missing infant as Constance Marten & Mark Gordon arrested
Everything we know about Constance Marten and where she was found
They believe someone may be hiding the baby for the couple – and officers are still unsure of its gender.
Cops previously said the new mum had given birth in her car days before the pair fled.
DSI Lewis Bashford from the Met police said: "We can't say at this time if it's a boy or a girl and we are still awaiting test results from the placenta found in their car on the M61.
"At the moment, we are still in the position where they have been arrested on suspicion of child neglect and there is a search for the baby.
Most read in The Sun
Cops fear missing baby is at 'high risk' and they may have left it out in open
Broadchurch star Andrew Buchan walks out on wife after falling for co-star
Heartbroken I'm A Celebrity star reveals sudden death of husband
Bargain high street chain closing shops – full list of locations affected
"We are looking at open land, outbuildings where they may have placed the baby while they were in the local area before we arrested them.
"There's nothing to say they were in the caravan, we still think they were living in the outdoor environment and the that is leading us, and the arrest location, to the outdoor search.
"I think, we've got to keep the hope that maybe they have allowed somebody else to care for the baby who thinks they are doing some good on behalf of the couple but as we know, as the temperature drops and the longer the baby goes without parents the risks are high."
"We are asking the public to remain vigilant in the local areas as they go about their business but also to look at thepremises that they own – any outbuildings and their own property.
"Please take five minutes to take a look at those and assist us in the search for the baby."
Miss Marten and Gordon were reported missing after their car broke down near Bolton, Greater Manchester, on January 5.
It's believed before they disappeared, Marten withdrew £15,000 of cash and the pair bought burner phones with multiple sim cards.
The pair ditched their burning car and a nationwide hunt for the three of them began.
They are believed to have spent time sleeping rough and travelling the country using cabs after being spotted buying camping equipment from an East London Argos on January 7.
Concerns grew for the missing aristocrat, 35, and her baby, as temperatures across the country plummeted.
Before they were found, the pair were last seen with their baby in Newhaven, East Sussex, on January 9.
Read More on The Sun
Major supermarket makes huge change to meal deal – but shoppers will be divided
B&M launches massive 75% off everything in closing down sale
CCTV captured images of the hooded pair dumping their child's pram in the port town.
The condition of the baby remains unknown.

Source: Read Full Article