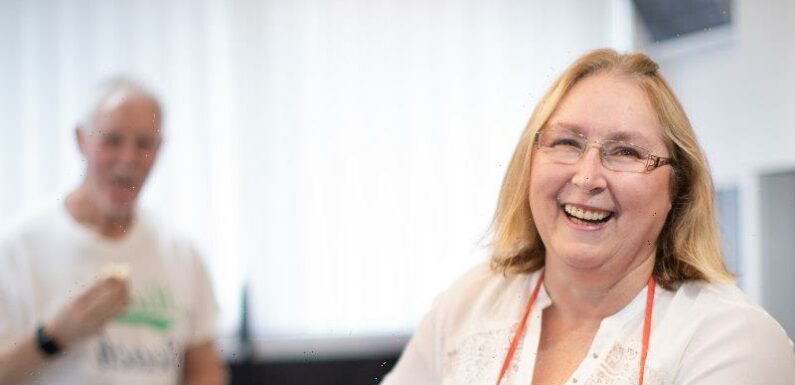 Patricia Surkitt has tripled her usual haul of ribbons at the Melbourne Royal Show after entering a marathon 70 cooking events, and her appetite for winning is now turning to the Lilydale Show.
"It's my best ever year," she said. "I've got the most … ribbon prizes that I've ever received."
Patricia Surkitt, who had 70 entries in the Melbourne Royal Show this year. She has won 39 prizesCredit:Simon Schluter
Judges awarded Surkitt, who spoke to The Sunday Age before the Show two weeks ago, with 39 places, including six winning blue ribbons for her sourdough bread, lemon curd, orange cake, olives, gherkins and herbed vinegar, also winning nine second, 18 third-place ribbons and several commendations.
She is among a small group of Show contenders who compete across a marathon of baking, preserving and confectionary events. "Generally, they focus on baking or preserving, not a lot go across both."
Surkitt uses decades-old recipe books she believes are "more honest" than today's faster methods, taking inspiration from childhood lessons her grandmother taught her during school holidays spent on a Gippsland farm.
Patricia Surkitt, who had 70 entries in the Melbourne Royal Show this year. She has won 39 prizesCredit:Simon Schluter
"She was just that good," Surkitt said. "She'd give the bakers of today a good run for their money."
In her home kitchen she "tries to be nice" but will shoo away anyone who dares disturb the cooking and baking.
"It's my relaxation" she says. "This marathon is over, and now my focus goes to Lilydale Show."
Melbourne Royal Show chief executive Brad Jenkins says the 2022 event was "one of the biggest years" for attendance, which was capped at 50,000 visitors per day for the first time.
At least five days reached the cap and the Show expects about 480,000 to have come through the gates over the 11 days.
"We've had close to 50,000 each day, which has been terrific," Jenkins said anticipating 40,000 to 45,000 people would attend on Sunday, when the event draws to a close.
At least 170,000 children aged between 8 and 14 attended the Show for free after the state government supported their entry. Jenkins said the initiative was a "huge success" and would lead to discussions with the government about whether it could continue next year.
But this year's Show has not been without challenges, including traffic congestion and calls for free public transport. A rollercoaster tragedy that left 26-year-old Shylah Rodden in a critical condition cast a cloud over the event.
"Those sorts of accidents we never want to happen and they shouldn't happen," Jenkins said. "It severely dampens the mood … it's taken its toll."
Regulars and some farmers have also noticed a drop in overall entrants in competitions this year, saying rising costs, restricted space and impractical dates are turning farmers away.
Jenkins, who stresses some entries such as horses were at record highs, puts the low numbers in other events down to a loss of confidence because of two years of Show cancellations and foot-and-mouth disease.
"We'll work with the exhibitors, the Show is all really all about celebrating agriculture," he said.
Surkitt, who noticed a drop in entrants in baking and preserving events, said some who had not entered this year had their enthusiasm return after attending the Show.
"One of them goes, 'yep I'm back, I'm entering'," she said. "They got the drive back again."
The Morning Edition newsletter is our guide to the day's most important and interesting stories, analysis and insights. Sign up here.
Most Viewed in National
From our partners
Source: Read Full Article