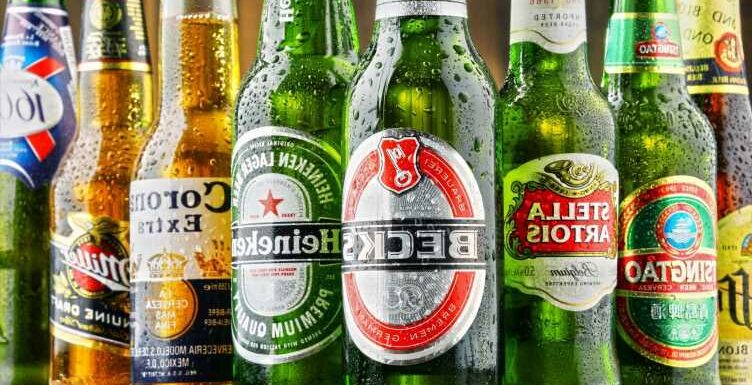 PEOPLE are only just realising the surprising ingredient that goes into making beer.
If you're currently doing dry January and excited for the first sip of your pint in a few weeks time, you might reconsider.
Whether you enjoy a mid-week sip or wait until the weekend, it's unlikely you think of all the ingredients in your glass.
But one element – which will definitely put you off if you're a veggie or vegan – is the swim bladder from fish.
Also known as isinglass, the form of collagen is used to make beer more attractive to drinkers.
It has been used in Brits' favourites since the 19th century and helps yeast sediment settle quicker.
READ MORE IN UK NEWS
Man in court accused of killing Elle Edwards, 26, with 'Skorpion machine gun'
Fury after schools make pupils 'face wall' if late & stay inside at lunch
However tiny particles of fish do end up left in the final drink.
Craft Beer & Brewing explains: "Isinglass is a traditional finings, a substance that causes yeast to precipitate out of suspension, leaving beer clear.
"Isinglass is derived from the swim bladders of certain tropical and subtropical fish."
Beer favourites such as Corona, Beck's and Budweiser do not contain the fishy element.
Most read in The Sun
Harry 'felt less important than Wills when he was given fewer sausages'
Furious Dancing on Ice fans threaten to call Ofcom over Ekin-Su's outfit
Shocking moment fan KICKSAaron Ramsdale after Arsenal beat Tottenham
I got a barbed wire tattoo…people say it looks like a hair transplant line
However, Carling, Foster's and Kronenbourg do.
Guinness does have elements of isinglass in it – but is working to make the drink more vegan friendly.
At the minute, the beer brewed in Australia, the Blonde American Lager and the Guinness sold in kegs is suitable for all.
Vegan beers and non-vegan beers
These are the beers which are vegetarian and vegan friendly:
Stella Artois
Carlsberg
Budweiser
Beck's
Grolsch
San Miguel
Corona
Heinkeken
The beers that aren't vegetarian and vegan friendly:
Guinness
Kronenbourg
Carling
Foster's
Source: Read Full Article