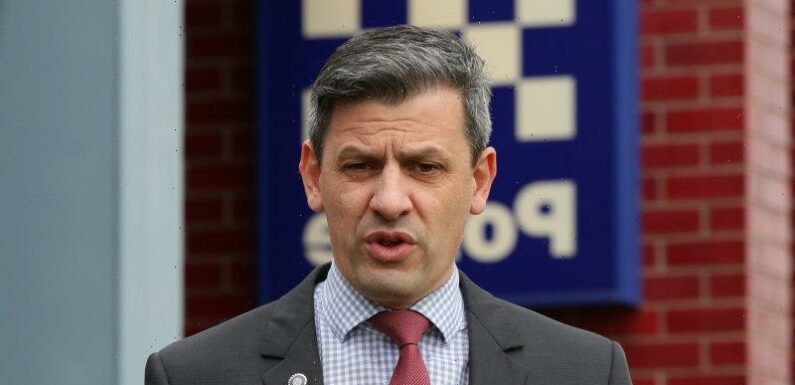 Victoria's much-criticised public intoxication laws will be abolished and not replaced by new move-on powers despite opposition from the state's police union.
The Victorian government informed police and a community legal service of the plan on Friday ahead of a public announcement on Wednesday, according to insiders who are not authorised to speak publicly and the Victorian Police Association.
Yorta Yorta woman Tanya Day died after suffering a head injury in a cell at Castlemaine police station.Credit:Justin McManus
Aboriginal communities, which are disproportionately affected by the current laws, have advocated for reform for decades, but the Police Association said on Monday it would be "negligent and reckless" to decriminalise public drunkenness without enacting other laws to "manage people".
The state government acknowledged in 2019 that reform of the outdated offence was overdue, and it committed to replacing the public intoxication laws with a health and social support approach.
A spokesperson said the government was working closely with Aboriginal community stakeholders, health services and first responders including Victoria Police on the reform.
Trials of the new health-based response have been in place in the local government areas of Yarra, Dandenong, Shepparton and the Mount Alexander Shire, ahead of a statewide rollout in November.
Reform of the laws was also a key recommendation from the 1991 Royal Commission into Aboriginal Deaths in Custody and more recently the coronial inquest into the death in police custody of Yorta Yorta woman Tanya Day in December 2017.
The family of Day, who died aged 55, after being arrested for being drunk on a train, have advocated strongly for decriminalisation of the offence.
Victoria and Queensland are the only Australian states or territories that consider public drunkenness an offence. Under Victorian law, if a person is intoxicated in public, police have powers to make an arrest, put them in custody until they sober up, or give them a fine, according to Victoria Legal Aid.
Police Association Secretary Wayne Gatt said while the union was supportive of the intent to decriminalise public drunkenness, the government's approach was "negligent and reckless."
Police Association Victoria secretary Wayne Gatt.Credit:Paul Rovere
"Decriminalising public drunkenness, of itself, is not a dangerous reform. What is dangerous, however, is to do so without maintaining the safety net that would provide police with a means to manage people in the community that do not consent to a health response or where a health response is simply not available," he said in a statement on Monday.
"The government has indicated to the Police Association its intent to proceed with decriminalisation without addressing the safety concerns or adopting any of the solutions raised by the Police Association or by Victoria Police Command.
"No other state or territory that has decriminalised public drunkenness has taken such a cavalier approach with the safety of its community and conversely have provided police with the ongoing capacity to keep people safe at the same time."
Public intoxication laws were repealed in NSW in 1979, but were effectively rolled into the state's move-on laws.
Under the NSW Law Enforcement (Powers and Responsibilities) Act 2002, NSW Police can still detain a person if they are considered to be behaving in a disorderly fashion in a public place or are in need of protection because they are intoxicated.
The Morning Edition newsletter is our guide to the day's most important and interesting stories, analysis and insights. Sign up here.
Most Viewed in National
From our partners
Source: Read Full Article