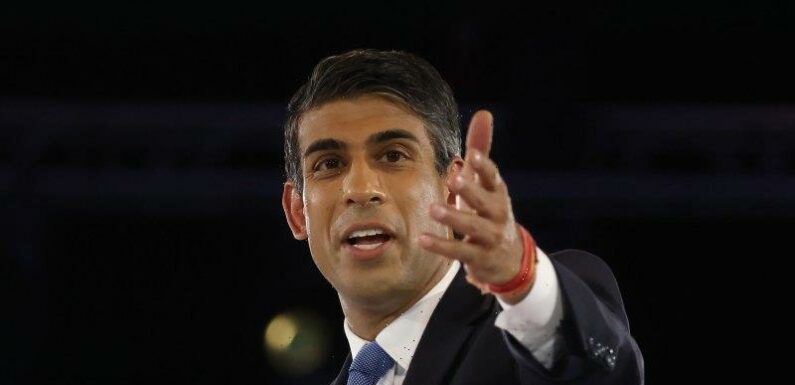 London: Rishi Sunak won the backing of a key right-wing leadership rival on the weekend, stalling Boris Johnson's hopes of a comeback with fewer than 48 hours until voting on the UK's next prime minister begins.
Neither Sunak or Boris have formally declared their candidacy but Sunak is the first to have more than 100 MPs declare for him – the required threshold to nominate on Monday.
Rishi Sunak won the backing of a key right-wing leadership rival on the weekend.Credit:Bloomberg
One of those is Kemi Badenoch, who emerged as the darling of the right during the last leadership contest.
Badenoch could have had a second tilt, but has only served six weeks in cabinet. Instead, she backed Sunak as the true Thatcheresque candidate, who was capable of saying "no" to the public and hit out at "cakeism," a reference to Johnson's boosterism and inability to say no to continued spending.
"Rishi was constantly worried about inflation long before others flagged it as a looming issue," Badenoch wrote in the Times of London.
"I saw him rein in unnecessary, wasteful spending, saying to ministers and officials: 'If interest rates go up, we will not be able to manage our debt and everything could collapse.'
"His fiscal conservatism meant saying no to many cabinet colleagues, which, I suspect, is the reason a large number were opposed to his becoming PM.
Right now, being able to say no is what we need," she said.
"Right now, being able to say no is what we need."
Earlier, Johnson's former chief of staff, Steve Barclay also endorsed Sunak.
Johnson, who skipped parliament last week, landed home in London from his Caribbean holiday with his wife Carrie and their two children in a bid to boost his campaign.
"New – Boris Johnson has more than 100 backers," one of the MPs on his campaign, James Duddrige, tweeted.
But tallies of public declarations, have Johnson still stuck in the seventies and well behind Sunak. Not all MPs will necessarily say publicly who they support and could vote differently behind closed doors.
Boris Johnson landed home in London from his holiday in a bid to boost his campaign.Credit:AP
Sunak's supporters have urged Johnson's team to produce the list of 100 names, something that has so far been declined.
Most Tories believe that if the contest goes to members, Johnson will win if he is one of the final two candidates.
The third and only declared candidate, Penny Mordaunt is not believed to have the support to make the ballot.
The vote begins at 2pm local time on Monday if more than one candidate can produce more than 100 nominations.
If only Sunak is able to produce the required level of support, he will be immediately named Prime Minister.
If more than three candidates qualify, there will be votes held to eliminate the person with the lowest level of support and a further indicative vote to show Tory party members who the MPs prefer out of the final two.
The decision would then be made by Tory party members in an online vote that would conclude on Friday.
Get a note directly from our foreign correspondents on what's making headlines around the world. Sign up for the weekly What in the World newsletter here.
Most Viewed in World
From our partners
Source: Read Full Article