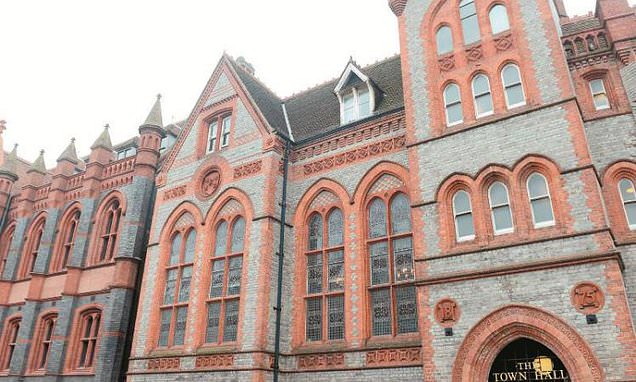 Woman, 30, who lost 10st in one year died because of the 'turmoil' the rapid weight loss caused to her body, coroner rules
Kaylee Cox, 30, was found dead by family last year after needing to use the toilet
A woman who lost 10 stone in one year died because of the 'turmoil' the rapid weight loss caused to her body, a coroner has ruled. 
Kaylee Cox, 30, weighed more than 21 stone in early 2021, an inquest into her death heard.
She then became determined to lose the weight and began shedding what a coroner described as an 'extraordinary' number of pounds – weighing just more than 11 stone when she died. 
Her mother Christine Cox said her daughter had always been a 'crazy, funny, bubbly person', but claimed she changed after the death of her grandmother in May 2021.
'Kay lost her spark, like we all did. Kay started to have problems with food. She kept slapping the top of her chest as if food was not going down,' Christine told the coroner. 
Kaylee Cox, 30, lost 10 stone in one year and died because of the 'turmoil' the rapid weight loss caused to her body, a coroner at Reading Coroners Court (pictured) ruled 
After Kaylee, of Thatcham, Berkshire, was unable to keep down food or drink, she had gastroscopy but medics were unable to find anything wrong with her.
The family became concerned that Kaylee was seriously ill and appealed to medics for her to be admitted to hospital as an emergency patient, but told the coroner they were not believed.
'The doctor even tried telling me she was anorexic, she was not eating properly. She kept on thinking Kaylee put her hands down her throat,' her mother said. 
Ian Wade KC, the assistant coroner for Berkshire, said medics had genuinely been unable to find anything which would have justified admitted her.
'I think Kaylee has always had problems with her weight and there were times where she ballooned', Mr Wade said.
At seven-years-old, Kaylee weighed 31 kilograms, the inquest heard. She weighed 50 kilograms at age 10, 96 kilograms at age 14, 118 kilograms at age 16 and 137 kilograms by early 2021, when she was in her late twenties.
'That is very, very worrying', Mr Wade continued, explaining that Ms Kaylee had reached a body mass index of 48 – the healthy range being 20 to 25.
Mr Wade added: 'There are real issues when you are a heavy person and the issues will express themselves in lots of different ways'.
On August 30 last year, while she was at home with her family, Kaylee suddenly needed to use the toilet and her family later found her there dead. 
A post mortem examination could not determine what had caused her death but said it was likely she had died as a result of a cardiac arrhythmia. At the time of her death, she weighed just more than 11 stone. 
Mr Wade, concluding the inquest at Reading Coroners Court, said: 'I think the rapid nature of that weight loss has got a lot to do with why we have lost her.
'We know that Kay had been struggling with excess weight for a long time and she either addressed that by being determined or nature, in some way, helped her by creating a circumstance where she found it difficult to keep things down.
'That kind of rate of weight loss, this creates real turmoil in the body and my feeling is that this was what was going on and there was difficulties in her body being able to cope with her see-sawing.'
The conclusion was death by natural causes. 
Source: Read Full Article