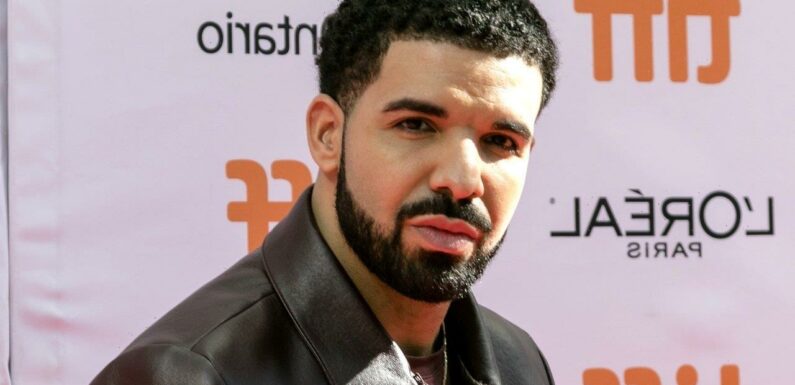 A 'thick' Russian model, who claims to be pregnant with the 'Jimmy Cooks' hitmaker's baby, has reportedly signed a 'non-disclosure agreement' before they got intimate.
AceShowbiz –Drake may be having another baby on the way. The Canadian superstar, who is already a father to a five-year-old son named Adonis Graham, is rumored to be expecting a child with a Russian model.
It appears that Drizzy's legal team is taking the woman's claim seriously as they are keeping her quiet with an iron-clad contract. "The girl signed Drake's non-disclosure agreement so she can't talk about anything," a person allegedly close to the rapper tells Media Take Out.
The "Hotline Bling" emcee allegedly requires all women to sign a non-disclosure contract before they hook up with him. One of the terms in the contract is that, in the event she becomes pregnant, she will not disclose anything about the child to anyone. The Russian woman, who is unnamed but described as "thick," reportedly signed the paperwork.
However, Drake's pal warned everyone not to jump to conclusions yet. The pal noted that the star has had many pregnancy scares in the past, but most of the time the woman is either lying or the child turns out not to be Drake's.
Drake shares his son Adonis with French painter and former model Sophie Brussaux. The boy was born on October 11, 2017, but it wasn't until 2018 that he confirmed his fatherhood on the album "Scorpion" after Pusha T spilled the beans on his diss track "The Story of Adidon". Drizzy claimed that he was protecting his child's privacy when explaining his decision to keep the baby a secret. He has since proudly showed off his son on social media.
In 2021, Drake was accused of impregnating dancehall artist Shenseea. At the time, 100 Jamz shared alleged text messages between the 36-year-old hip-hop star and Shenseea in which they talked about the pregnancy.
In the following month, she denied the pregnancy rumors. "Who even have the heart fi do s**t like this? Who does this? You know I love to play around but that's not even funny bro," she said.
"Why would I get up and say I had sex with someone as a publicity stunt when it's not true?… I don't play with my vagina," she further elaborated. "Three things u noh fi play wid when it comes onto me… My son, my career and my vagina, bro, this pump um, no….unu notice mi not even post on my vagina."
"I don't play like that. All of the artiste inna Jamaica can tell you I've never flirted with them much less have encounters with them," the singer later emphasized. "Because when them see me dem know a work. Me and the artiste dem cool, I don't have no beef with no artiste."
Shenseea further addressed the allegations on "The Breakfast Club". "That's a lie. Listen, me and Drake, we never even kissed, much less for him to even get me pregnant," she said during an appearance in March this year.
"I saw the article online and I sent it to one of my managers. I was like, 'Can people really lie on me like this?' " she asked. "Everything that that person wrote about me was a lie…It's just ridiculous stuff, man." Shenseea went on to share a message to people who fabricated such lies, "I'm like, 'You're going to hell, man.' Goddamn."
Source: Read Full Article