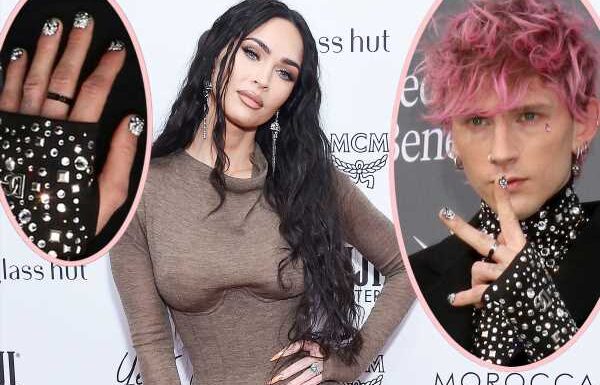 Megan Fox is under fire yet again — but this time, we can't think of too many arguments in her favor.
The Transformers star's latest "charitable" Instagram post has fans raising an eyebrow rather than reaching for their checkbooks… On Monday, Megan shared in a Story upload that her friend's father, Michael Boyce, was recently "diagnosed with pancreatic cancer." She added a link to his GoFundMe, asking fans to help him reach the $30,000 goal set to help cover medical expenses.
See Megan's full Story post (below):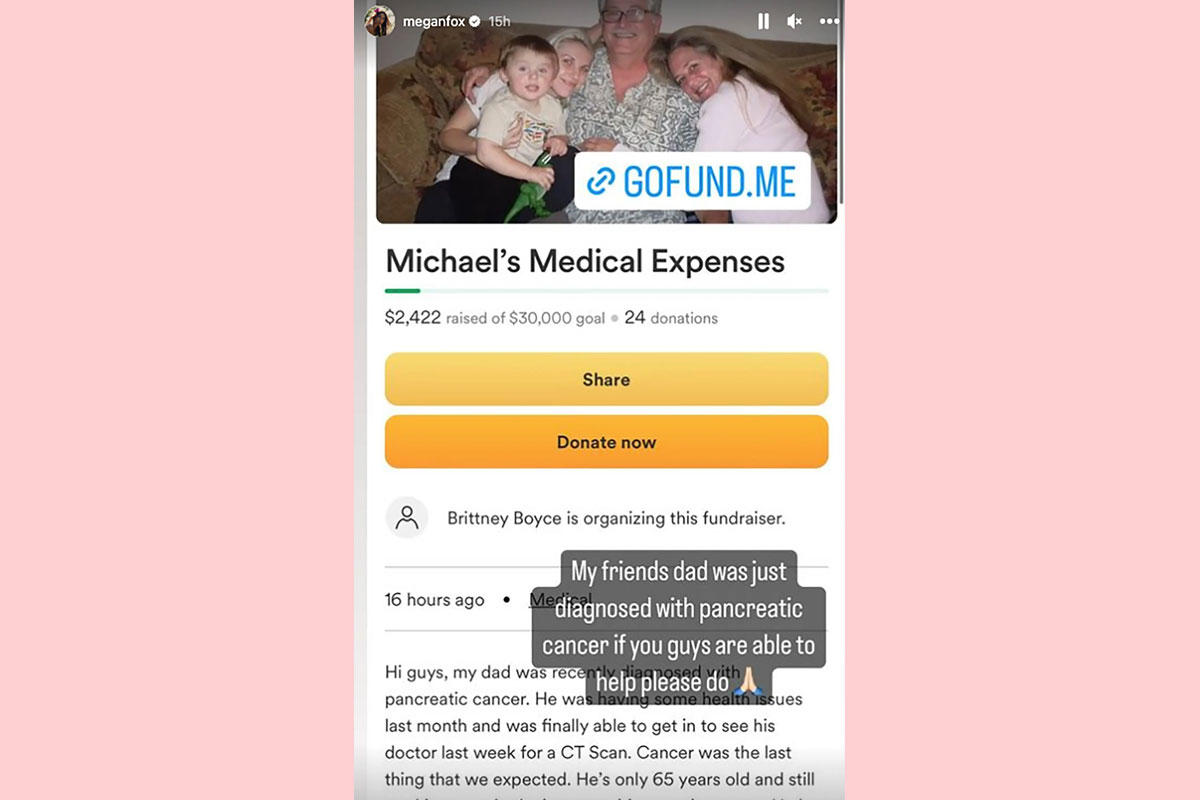 Charitable, right? Except, like, Megan is a multimillionaire, right? Why not just cover the costs herself?! 30k is nothing for her, right? That was certainly the question on fans' minds after viewing the post!
Related: So THIS Is What Started MGK's Fight At The OC Fair?!
It's not just the fact the Sports Illustrated Swimsuit cover model makes a ton more than most of her followers, it's the context of this particular charity. You see, the friend in question is Megan's nail tech, Brittney Boyce. And last year, Megan's fiancé, Machine Gun Kelly, dropped that EXACT SAME AMOUNT — $30k — on a set of diamond-encrusted nails from Boyce, which Page Six reported at the time included 880 diamonds!!
So the famous couple can drop that amount of cash on a manicure, a temporary luxury, like it's nothing? But when it comes to the manicurist's ill father, that's a group cost for her fans?? Eesh.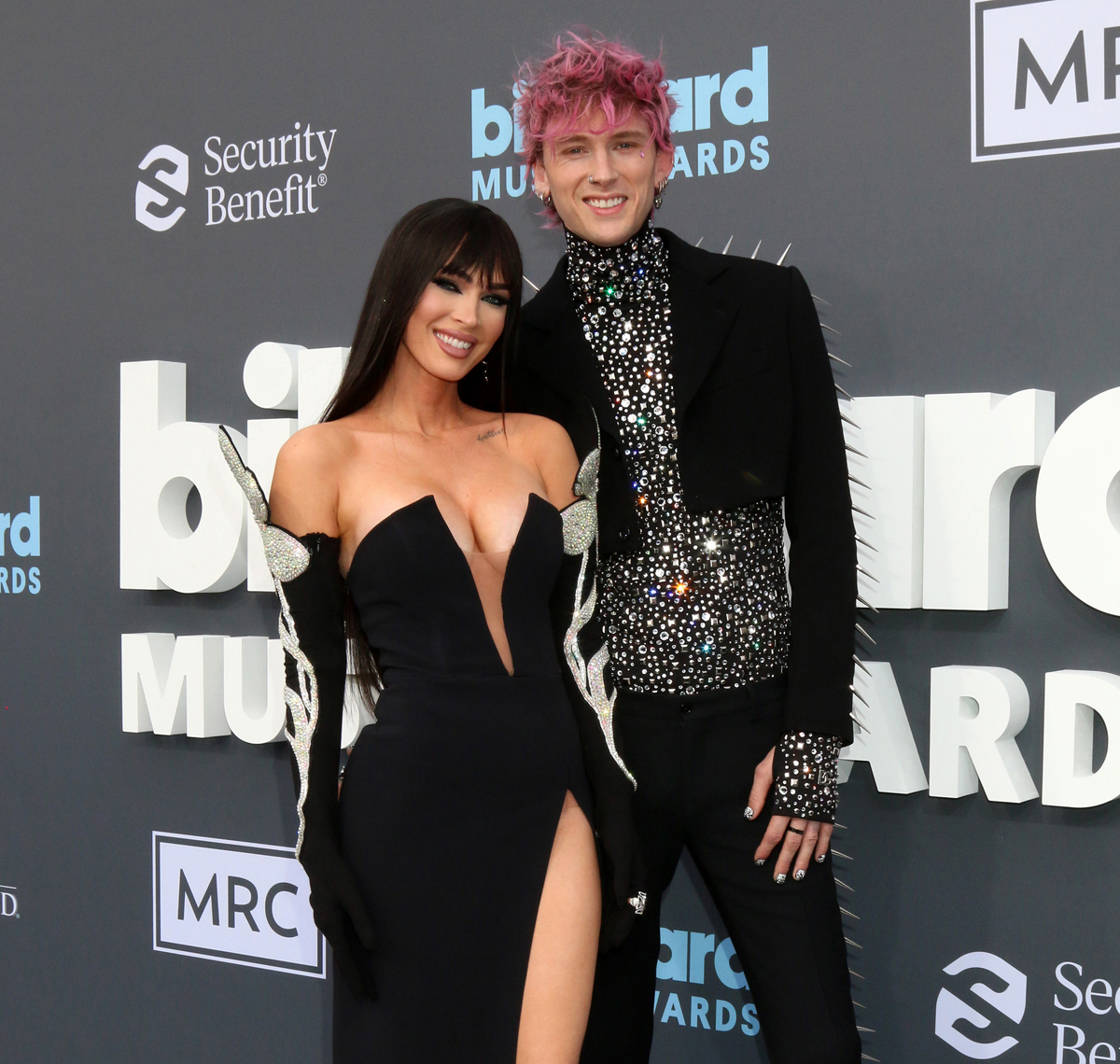 That is NOT a good look for the Expend4bles star!
We do have to say, the post did help boost awareness and donations for the fundraiser, which has since raised its goal to $60,000, but that's not the point. While some fans showed their love with donations, others were not impressed she put them in that position. On Twitter, they wrote things like:
"Not megan fox posting her friends gofundme asking her fans to help. You ain't got 30k? #MeganFox"
"megan fox sharing a gofundme for 30k has got to be a joke"
"as if she isn't rich as f**k and could help their friend immediately lol."
"If I had as much money as her, I'd cover 100% of a friend's parent's medical expenses before I asked strangers to"
It should be noted the 37-year-old's net worth is estimated to be around $8 million. Again, $30k ain't nuthin', but if you have $8 mil in the back, it's not all that much, all things considered.
Not only that, the Jennifer's Body actress was also accused of not even making a donation AT ALL herself! The highest donation on the fundraiser is currently $300 — and was definitely NOT contributed by her.
Over on Reddit, fans shared similar disapproving remarks:
"She should just pawn all of MGKS corny ass outfits and pay that way"
"I feel so uncomfortable when wealthy celebrities post gofundme pages for people they know. I know we don't understand the full situation, but it always gives me an ick feeling."
"The wealthy should absolutely cover this. Sorry not sorry. Stop hoarding money and asking your much poorer fans to help."
"girl we're poor"
"When celebs do this I instantly think poorly of them. Your rich! Cover it! Call anonymously! You could work one day and pay off all of his debts."
Wild situation.
Our hearts go out to Brittney and her father Michael during this difficult time.
What do YOU make of this situation, Perezcious readers? Sound OFF in the comments down below.
Source: Read Full Article