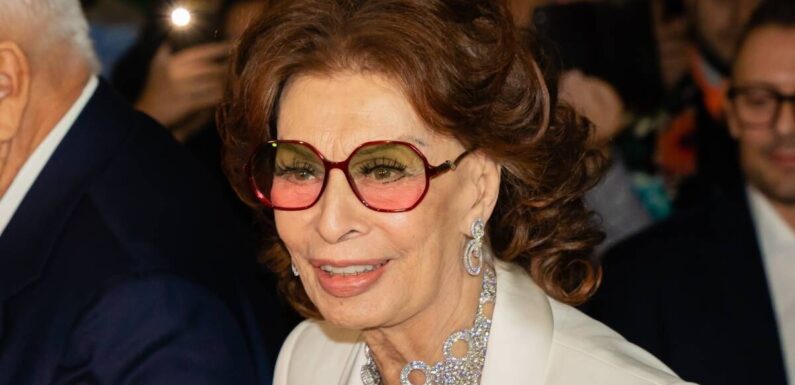 Screen siren Sophia Loren is recovering after having emergency surgery following a fall at her home.
The 89-year-old Oscar-winner broke her hip in several places after taking a tumble in her bathroom in Geneva at the weekend.
The team at her Sophia Loren Restaurant chain said on Instagram: "Operated with a positive outcome, she will now have to observe a short period of recovery and follow a road to rehabilitation.
"Thankfully everything worked out for the best and the Lady will be back with us very soon."
Sophia's agent Andrea Giusti said she had "urgent surgery" on serious fractures.
READ MORE Strictly and EastEnders stars dazzle on red carpet at the Inside Soap Awards
He added that her sons Carlo and Edoardo Ponti were at her bedside. The Italian has starred opposite Hollywood greats including Marlon Brando, Frank Sinatra and Cary Grant.
She turned down a marriage proposal from the latter after they appeared in the 1957 film The Pride And The Passion.
Sophia won a best actress Oscar for 1960 film Two Women.
It also made her the first star to win an Academy Award for a foreign-language performance.
In 1990, Sophia won an honorary Oscar for being "one of the genuine treasures of world cinema".
It cited a "career rich with memorable performances" that added "permanent lustre" to the industry.
Sophia was married to film producer Carlo Ponti from 1966 until his death in 2007.
We use your sign-up to provide content in ways you've consented to and to improve our understanding of you. This may include adverts from us and 3rd parties based on our understanding. You can unsubscribe at any time. More info
Source: Read Full Article