Charlize Theron knows motherhood can be really, really challenging. 
"Raising kids is not through rose-colored lenses. There is real grit to it," the actress and mother of two told Us Weekly on Wednesday at the premiere of her new movie, "Tully." 
Theron, the single mother of Jackson, 6, and August, 2, said she often relies on parenting advice from her own mom, Gerda Maritz. 
"I think every piece of advice has been really good from my mom," she said. "She's like, 'You know, what, tomorrow is going to be a new day. It's not the end of the world.'"
She added: "Sometimes I lose my mind especially in a car, like when we're on a road trip or something, She'll look at me and laugh … Then she'll say, 'It's just a moment. It's going to pass. It's going to pass.'"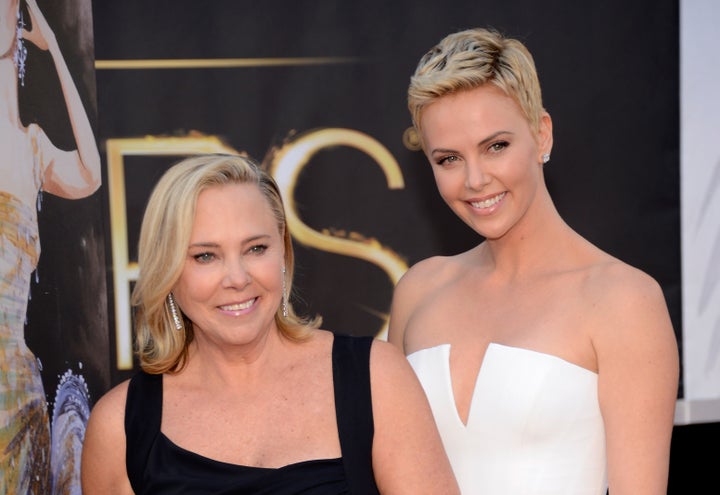 Theron has a refreshingly real outlook on motherhood, and has spoken candidly about adopting her son in 2012 and her daughter in 2015.  
"I craved motherhood, and I was incredibly invested in it. It's not easy to adopt, even when you're a celebrity," she told Elle Canada in 2016. 
"But when I held my children in my arms, I was happier than I ever expected to be," the actress said. "Today, motherhood is a source of joy every single day, something stronger than everything else, more powerful than my career." 
Theron explained that when people are looking to adopt, they must commit themselves "unconditionally." 
"I threw myself into the adoption process because I was convinced that I could fulfill the role of mother and give my children all the love and attention they need," she said. "No one aspires to become a single parent, but I learned a long time ago that you can't control everything in life. I have adapted to the situation because I am pragmatic."
Source: Read Full Article