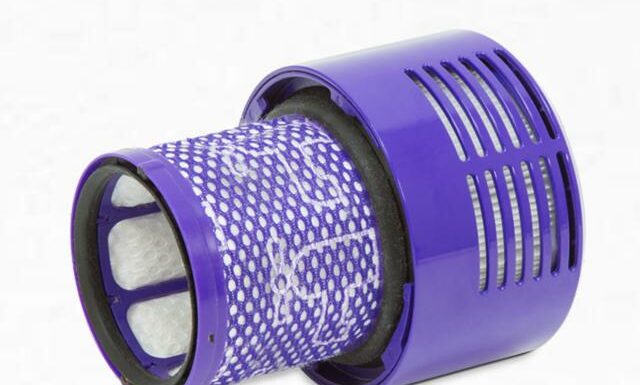 DYSON is one of the world's biggest companies, providing people with a range of different products, including vacuum cleaners and air purifiers.
Here, we look at how you can ensure that your Dyson vacuum cleaner runs smoothly.
How to clean a Dyson filter
In order to ensure your Dyson product is working smoothly, follow these steps to ensure your vacuum cleaner is maintained.
Remove filter from your Dyson vacuum cleaner
Make sure to remove the filter from your Dyson before cleaning it.
You wouldn't want to cause any damage to main machine.
Remove excess dust
Remove any lose debris from inside your filter by tapping it gently.
READ MORE ON DYSON
I tested the Dyson Airwrap dupe from Shein to see if it could save me £400
I tested Dyson and Henry cordless hoovers – and there's a clear winner
This can be done over a sink, into a bin, or any other way that you want to dispose of the dust.
Rinse filter under a tap
Dyson then recommend rinsing the filter under a tap.
This should be done with warm water, and you should gently rub it with your hands.
You mustn't use any detergents when cleaning the product, as this may damage it.
Most read in Fabulous
I bought 20 drinks in McDonald's to see how much I won with their new game
Inside the royals' first Easter without Queen – including how Kate will step up
People are only just realising what WC means and why it's called that
We're property pros – avoid devaluing your home with 5 common garden errors
Shake it firmly
After this, fill the filter with warm tap water and shake it.
Hold both open ends whilst doing this.
Doing this will remove any excess dirt which is lingering inside the filter.
Firmly shake it afterwards to remove any water left over.
Leave it to dry for at least 24 hours
Leave the filter to dry in a place with plenty of airflow, such as beside a fan or next to an open window.
Don't dry it next to a naked flame, in a tumble dryer or a microwave, as this could damage it.
You must make sure that the filter is completely dry before reattaching it to your Dyson machine, as water left over could damage the motor and cost you money.
How often should I clean my Dyson filter?
Dyson suggest that you should clean your filter at least once a month to keep your machine running efficiently.
By doing this consistently, you can make sure that suction power from the product is maintained.
How long do Dyson vacuum cleaners last?
Dyson vacuum's are thought to have a lifespan of up to 10 years.
There is no definite answer to how long one will last though.
Older products will be plugged in to the wall, whilst newer models are cordless and can be charged up.
The Dyson website says: "Dyson battery life is determined by multiple factors – like quality of maintenance and storage. It's not defined by a set number of years. So there are things you can do to keep your Dyson battery optimised and maximise its run time."
Read More on The Sun
We're sleep experts – there's a fruit that could help you drift off faster
EastEnders fans all say the same thing as iconic TV family reunites
Suggestions on the website included avoiding use and storage of the product in a hot environment, as this speeds up battery aging.
Another tip is to let the machine cool down after use.
Source: Read Full Article