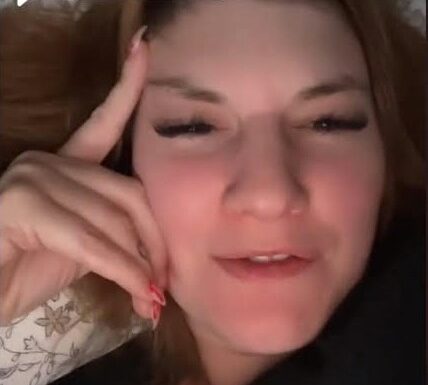 IT'S a lot of money.
But one mum has found herself at the centre of backlash from trolls after revealing she's budgeting £100 for each of her four children for their Christmas presents.
Hannah, aka Not Your Basic Mama, took to her TikTok page to explain that she's already started her Christmas shopping, to ensure that she stays within her budget.
"Shopping last minute is probably the worst way to keep in a budget," she said.
"I also use places like Vinted, eBay. A lot of my older children like branded stuff.
"If you go onto Vinted, you can actually select brand new with tags and last year I managed to get Nike pro leggings and Nike pro shorts that my daughter wanted for £10 each.
Read more Parenting stories
TREE-RIFIC
Savvy mum shares clever hack to get more presents under the tree this Christmas
TOP TIP
I'm a school run mum & frozen windshields are a nightmare – free way to tackle it
"So I've already saved a lot of money and got a two of the things that she actually wanted.
"They're brand new with tags. It was no different than going in and buying them from the shop, but I just saved money."
She also has a Plum account, which siphons off change here and there to go into a money pot, which she then uses on Black Friday.
"So when it comes around to the 24th of November,I'll have that money put back to buy things that would have cost usually a lot more money," she said.
Most read in Fabulous
FOOTIE FRAUD
How a Love Islander & Thierry Henry's ex-wife were swindled by catfisher
LADY IN WAITING
How Kate is preparing to become Queen & why she's more assertive with Wills
Think twice
I'm a size 16 gypsy – people are always so shocked that I'm 'pretty AND fat'
'People are animals'
I'm a Premier Inn housekeeper, the 8 grossest things I've seen at work
"But because they're in the Black Friday sale, I'm saving money. So I make sure I've got money put back ready for Black Friday."
She also swears by charity shops and car boot sales.
And the only thing that's not included in the £100 per child budget is their stockings and their Christmas Eve boxes.
Despite Hannah's explanation of how she's staying within her budget, it was the amount she'd set for each child that really seemed to get people's backs up.
"You spend enough on drink and vile outfits but the kids have nothing," one raged.
Hannah responded to that person in another video, as she said: "Oh my f**king God.
"Literally, the amount of people getting f**king angry over this is ridiculous.
"Let's just stop for a second and say that, for instance, I had posted up the amount of s**t I was buying my kids, I couldn't f**king win.
"You'd all come at me and be like, 'You're rubbing it in because there's people out there that aren't in that position'.
"Guys, chill the f**k out. My children have more than enough, thank you."
She also had some choice words for the comment abouther "vile outfits", before adding: "It's only been recently that I've actually bought myself stuff.
"Because 80% of the stuff I buy for my kids and not for myself."
Joking that her kids are going to have a "s**t Christmas" because of their planned trip to Disneyland Paris, Hannah continued: "I just don't get why everyone is so f**king materialistic.
"Why is everything about presents? That says more about you than it does about me.
"Why are you getting so angry over what my children are getting… they're not your kids!
"They don't have a problem with it so I don't understand why half the f**king Internet does.
"It's weird, it's weird behaviour!"
Others defended Hannah – for her budget and for sharing how she's planning to stay within it.
"I think its a smart idea," one wrote.
"Plus you could get loads with that by buying from Vinted or charity shops/car boots.
"It's what we do."
"Last year I got a North Face coat, brand new with tags, for £90 off Vinted," another added.
"It was £300 in the shops!"
Read More on The Sun
STAR'S FORTUNE
BBC radio star leaves £1million in his will after death from cancer at 66
BABY ON BOARD
We're fuming over 'child-free' zones on airlines… kids should make us smile
"Charity shops & Vinted are great at the moment as everyone's clearing out before Xmas too!" a third said.
"And I always think birthdays are for bigger gifts too".
Source: Read Full Article