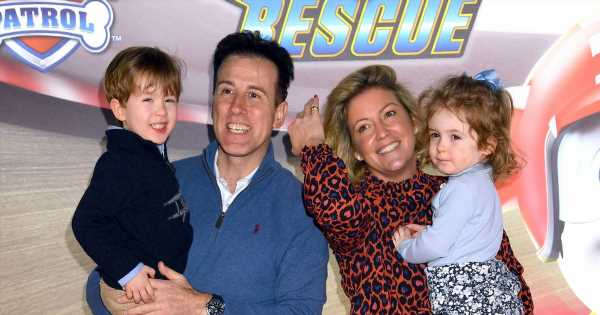 Anton Du Beke is one of the recognisable faces of BBC's Strictly Come Dancing as he was one of the first original dancers and now sits on the judging panel, but away from the ballroom he has a different name and two children.
The 56 year old, who is appearing on Anton & Giovanni's Adventures in Sicily alongside Giovanni Pernice, joined the hit BBC One show as a professional dancer when it first launched in 2004 and was famously partnered with the older or more reluctant contestants.
In 2020 he left the dancefloor and temporarily became a Strictly judge replacing Motsi Mabuse while she had to isolate due to Covid.
The following year he returned to the judging panel and did his first full series in the role, and last year it was announced he would permanently replace Bruno Tonioli.
From dance to judge Anton has certainly had a rollercoaster of a career but away from Strictly Come Dancing he's had a secret hair transplant along with another name.
Dancing career
The star grew up in Kent and first started dancing at the age of ten when he began training at a local dance school called the Holton School of Dancing.
A few years later when he was 14 years old he found the love of ballroom and later dropped out of school to pursue his dream.
For many years he took part in a variety of dancing competitions and worked as an interior designer, furniture salesman, baker, financial advisor, painter and decorator to fund his passion.
The cool, calm and collected judge we all know now said back then he was anything but, sharing that he used to be obsessed with winning and was even a bit of a nightmare for his dance partner, Erin Boag.
He told the Daily Mail "I was the least patient person you can imagine.
"I wasn't charming. I was out of control, a bit destructive to myself, to my dance partner Erin, impatient to win.
"I was an absolute lunatic… I wanted it all, and five minutes ago. I should apologise to Erin, really."
Not only was he a different person from who he is now but before Strictly, Anton also had a different name.
Real name
His father, Antal Xavier Beke is Hungarian and his mother, Ascensión 'Conchita' Lema is Spanish and so he was reportedly christened Anthony Beke, although his friends would call him Tony Beke.
As his career expanded Anton reportedly began asking his loved ones to call him Anton Beke instead of his real name – perhaps it seemed like a better ballroom name.
However, the 'Du' part of his name remains a mystery of where it came from with his close friends and family also unsure.
Mystery of age
For years Anton's age remained a mystery as he did his best to brush off the question and avoided telling people.
And while he was known as Strictly's oldest professional dancer he never confirmed how old he actually was with him once teasing he was somewhere between 29 – 42 years old.
Then in 2017, he revealed he underwent a secret hair transplant in an attempt to change his look after he became increasingly paranoid about his thinning hair after watching himself on TV.
The hair transplant did in fact make him look younger and it was confirmed he is now 56 years old.
Talking previously about his hair transplant with the Mirror he said: "I think the one big thing for men is their hair. Women have all their things… but men have hair.
"I was looking at photos and images of myself on television and saw it was going a bit thin at the front.
"I'd cover it with make-up and make sure I didn't stand under certain lights. Basically, I didn't like it very much.
"Immediately after having it done I was delighted. I knew it was the best thing I'd ever done. I'd be happy to tell all men to do it."
Anton said that after his new look, no one else had in fact spotted the transplant but said "I was so happy I ended up telling everyone.
"I feel 25 again. It's given me so much more confidence when appearing on television or having my picture taken."
Family life
Away from filming Strictly, Anton lives in Buckinghamshire with his wife Hannah Summers, a marketing executive and their two children.
The pair got married in 2017 and in the same year welcomed their twin children into the world, daughter Henrietta and son George.
At the time Anton was 50 years old and Hannah was 41, with the Strictly star previously speaking openly about their fertility difficulties.
The family seem as happy as ever with Anton previously gushing over his two children and life with Hannah.
Talking about his children previously watching Strictly in Blackpool he said "They love the show so they'll be watching!"
READ NEXT:
Helen Skelton's ex Richie Myler welcomes baby with girlfriend Stephanie Thirkill
Maisie Smith goes makeup-free in radiant bikini snap as Max George gushes he's 'so lucky'
Strictly's Neil Jones and Love Island's Chyna's romance timeline amid baby news
Strictly's Katya Jones reacts to ex Neil Jones' engagement and baby news
Shirley Ballas stops work for 'first time ever' amid 'immense trolling'
Source: Read Full Article