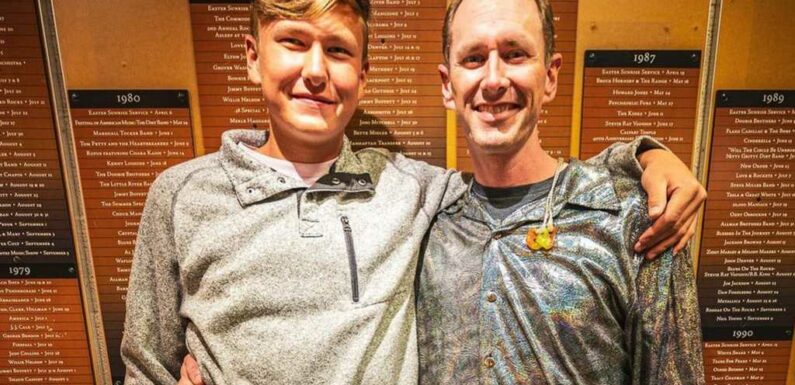 The two failed to return home after going kayaking on an Arkansas lake on March 16.
The search for Lotus drummer Charles "Chuck" Morris IV and his son Charles "Charley" Morris V has ended.
The father-son duo went missing on March 16, when the Benton County Sheriff's Office began searching for the two — who had gone kayaking together on Beaver Lake in Arkansas. On Sunday, the department confirmed that after three weeks, the bodies of both Chuck, 47, and Charley, 20, were discovered.
"Major Kenneth Paul led the search efforts utilizing many resources from across the nation and organized the daily operations of these efforts," read a statement from the Sheriff's Office. "Yesterday, efforts were combined with Carroll County MDS and Christian Aid Ministries Search and Rescue Team (CAM SAR) out of Tennessee. They were able to utilize their Underwater ROV in a challenging environment that exceeded depths of 180′."
The two were found "thanks to the technology and efforts by all personnel," added the department — which also said, "Our heart goes out the family of Chuck and Charley Morris and we are thankful today that we can help bring closure."
The official Instagram page for Lotus, Chuck's electronic jam band, shared a statement from the late pair's family.
"Our family was informed by the Benton County Sheriff's Office that Charley Morris has been found. We have concluded the cause of his death was drowning," they shared, before later adding that Chuck's body had also been found. "Thanks to the efforts of the local search teams. We appreciate your support at this time," they concluded.
On a GoFundMe page set up for the family, Chuck's wife Jennifer Thompson also shared a statement Monday morning. "My beautiful boy will be forever missed," she wrote, "His light, beauty, wit and intellect will reside in my heart forever. Thank you for the love and support. Amelia and I feel it every day."
Charley's sister Amelia added: "Charley is my brother and will always be. I feel his presence overlooking me and laughing at my foolish mistakes. Our memories will forever be cherished in my heart."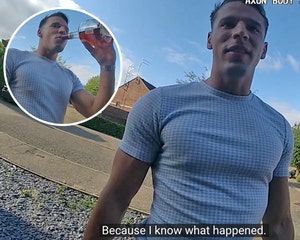 Frightening Moment 'Intoxicated' Killer Returns to Crime Scene Boasting 'I Know What Happened'
Thompson previously told ABC News her husband and son likely drowned after at least one of them fell into the water, before the other attempted to save them. "The weather and other elements created a perfect storm on the lake, and in the lake, that was unsurvivable," the family said in an earlier statement as well, as the lake had strong currents and waves at the time of the kayaking trip. It was Thompson who called the police when the pair didn't return home and she saw no sign of them when she went to the lake herself to check on them.
The band will also be performing benefit concerts for the Morris family, they announced.
"Thank you all for the outpour of support from around the world – we feel it and love you just as much!" they shared. "We look forward to meeting many of the Lotus fans at the upcoming benefit concerts in Denver, Harrisburg, and New York."
Source: Read Full Article