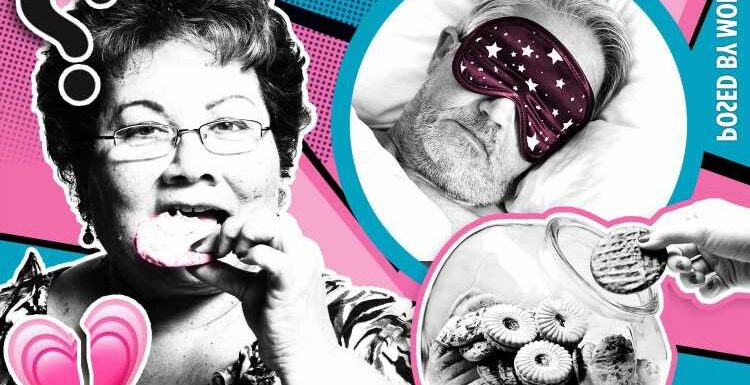 DEAR DEIDRE: AT night, after my partner has gone to bed, I secretly binge on junk food.
I eat until I feel sick, and in the morning I feel so guilty that I hate myself – which makes me do it again and again.
I'm 47 and currently about three stone overweight. I've yo-yo dieted all my life.
I've never been able to eat normally. I always go to extremes – I either stuff my face or I'm on a restricted diet.
That's why every time I lose the weight, I pile it back on again within a few months.
Being overweight makes me feel miserable and ugly. I can't look at my body in the mirror.
Get in touch with the Dear Deidre team
Every problem gets a personal reply from one of our trained counsellors.
Fill out and submit our easy-to-use and confidential form and the Dear Deidre team will get back to you.
You can also send a private message on the DearDeidreOfficial Facebook page.
I don't know why I'm like this.
I have a loving partner, 49, and family, and I haven't been through any major trauma, but I've never had any self-confidence.
After decades of this, I'm exhausted and ashamed. I just want a normal relationship with food and my body.
DEIDRE SAYS:  Binge eating is a type of eating disorder.
You have no reason to feel ashamed. It's brave to admit you have a problem and to ask for help.
You need professional support to deal with this.
A good first step is to contact beateatingdisorders.org.uk (0808 801 0677) and Overeaters Anonymous (oagb.org.uk, 07798 587802).
My support packs on Ending Weight Worries and Raising Self-esteem should also help you.
And make an appointment with your GP. They won't judge you.
MORE FROM DEAR DEIDRE
George is happy to help Jack who is staying over
Failed IVF treatment and depression have knocked my wife's libido
Source: Read Full Article