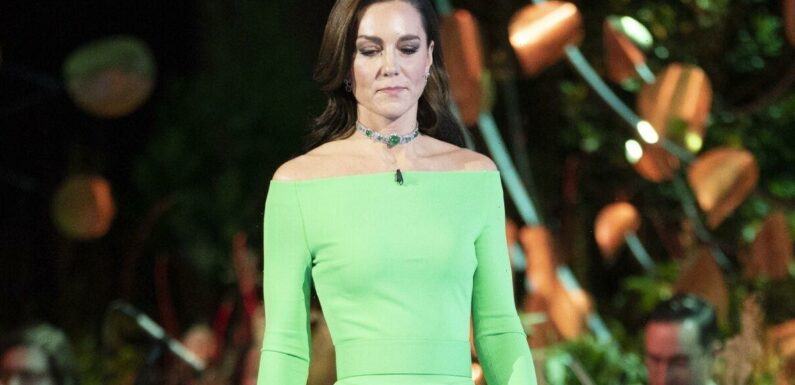 We use your sign-up to provide content in ways you've consented to and to improve our understanding of you. This may include adverts from us and 3rd parties based on our understanding. You can unsubscribe at any time. More info
Kate Middleton, 41, is a member of the Royal Family who is constantly praised for her incredible grace and poise, as well as her sense of duty. In a year which saw an enormous change for the Prince and Princess of Wales, Kate's vital role within the Royal Family was confirmed by King Charles when he granted her a number of special honours.
As a senior member of the family, Kate will be granted a unique birthday tradition today which is strictly limited to just four royals.
Catherine Elizabeth Middleton was born on January 9, 1982, at the Royal Berkshire Hospital in Reading to Carole and Michael Middleton.
The Princess of Wales' birthdays have traditionally been subdued affairs with quiet family celebrations and little fanfare.
However, the royal can expect an extra special birthday honour this year as the bells at Westminster Abbey will ring out from 1pm to mark her special day.
This is a tradition which is strictly limited to the most senior members of the family, including King Charles, Queen Camilla, and Prince William, therefore some other royals can never have this privilege.
Kate has previously heard the bells ring out on her birthday but the custom was changed in 2022 in a bid to save money during the cost of living crisis.
While it was previously a tradition that the Abbey would chime for several senior royals' birthdays, it now only rings out for the principles.
At the time the decision was made, a representative for Westminster Abbey said: "The Abbey bells can be heard ringing out before services and in celebration of church festivals.
"The bells have also traditionally been rung to mark the birthdays of senior members of the Royal Family.
"Due to the financial challenges posed to the Abbey by the Covid-19 pandemic, and in consultation with Buckingham Palace, the bells will now ring only for the birthdays of HM The Queen and HRH The Prince of Wales," they told HELLO.
As the Princess of Wales celebrates her 41st birthday, it's likely she's looking forward to a quiet, relaxed time at home with her closest friends and family.
There is a precedent for this because Kate has had low-key celebrations on milestone birthdays before.
The nation did celebrate last year for Kate's 40th birthday, with the release of three new stunning portraits.
However, despite this, Kate opted for a smaller, simpler gathering at home, inviting family and close friends to Anmer Hall in Norfolk.
Anmer Hall is where Kate has spent most of her birthdays since she married into the Royal Family.
In 2019, she had a casual, pre-birthday celebration at her country house with some of her closest friends, including James and Laura Meade (godfather to Princess Charlotte and godmother to Prince Louis, respectively).
Her school friend Emilia Jardine-Paterson (godmother to Prince George), and Emilia's husband David both joined the festivities as well.
The group were seen attending church at Sandringham just a few days before Kate's birthday.
In 2021, during the coronavirus pandemic, Kate once again celebrated with a relaxed affair at home in Norfolk.
Only this time, she was reportedly thrown quite the tea party by Prince William and their three children, George, Charlotte and Louis.
Source: Read Full Article