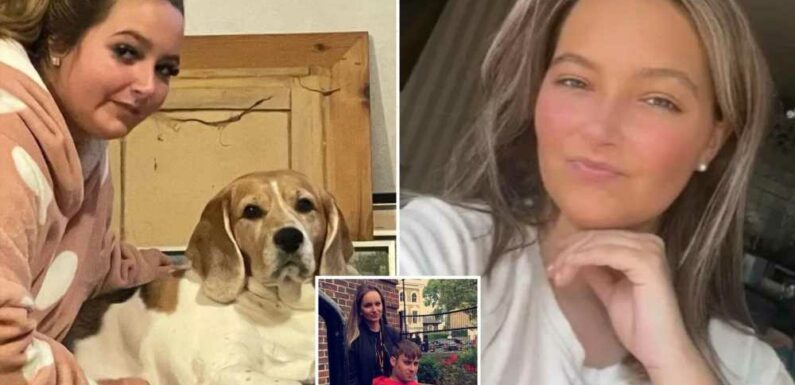 CHARIE Peverall had always been close to his sister Libbey.
At 20-years-old, Libbey was the younger sibling and doted on her brother.
Speaking to The Sun, Charlie, 30, says that Libbey would always tell him 'how proud' she was, and Charlie said the two always had each other's back.
But on February 20, Charlie was given the devastating news that he'd never be able to talk to his beloved sister again, after she suffered a heart attack at their family home in West Drayton, London.
"When mum called me and told me Libbey had had a heart attack, I nearly collapsed," Charlie said.
That Monday morning had been like any other and the families had been getting ready for the day ahead.
read more on heart attacks
We had no idea we were having heart attacks – and neither did our doctors
Nearly 40% of women suffer surprising symptom in weeks before heart attack
Libbey had got up and her dad had asked her if she wanted a hot drink and Libbey, who had dreamed of being a beautician, opted for a tea.
"All of a sudden she had a pain in her chest.
"She suffered from anxiety and depression so at first, mum and dad thought she was just having a bad panic attack," Charlie said.
Charlie said his sister then stood up in order to try and alleviate the pain.
Most read in Health
Thousands of Brits missing out on cancer tests as TV stars back campaign
I'm a nutritionist… these superfood dupes are just as good as pricey alternatives
The 10 daily habits that are ruining your brain – and how to boost it
I was bloated, looked pregnant & eating was agony… but no one connected dots
"She just fell into dad's arms and he caught her. He was screaming for her to wake up, he tried to save her.
"The neighbour phoned 999 and there was an ambulance there in minutes."
Libbey had struggled with her mental health after she was bullied at school from the age of 14.
Charlie said other children would often pick on her as they had been 'jealous' of his sister.
On the morning of Libbey's death, Charlie, who lives in St Albans said he had been getting ready when he noticed he had two missed called from his mum.
The 8 signs of a heart attack you need to know
Heart attacks are deadly, if you think someone is having one you need to call 999 immediately.
The faster you act, the better their chances, the NHS states.
Guidance states that symptoms of a heart attack can include:
chest pain – a feeling of pressure, heaviness, tightness or squeezing across your chest
pain in other parts of the body – it can feel as if the pain is spreading from your chest to your arms (usually the left arm, but it can affect both arms), jaw, neck, back and tummy
feeling lightheaded or dizzy
sweating
shortness of breath
feeling sick (nausea) or being sick (vomiting)
an overwhelming feeling of anxiety (similar to a panic attack)
coughing or wheezing
Sometimes the pain can feel like indigestion, whereas others, it can feel severe.
While the most common symptom in both men and women is chest pain, women are more likely to have other symptoms such as shortness of breath, feeling or being sick and back or jaw pain, the NHS states.
On the third call, he answered and his mum told him Libbey was having a heart attack.
"I screamed to my partner what was happening and I nearly collapsed myself.
"Mum did everything she could for our beautiful Libbey I just feel so bad for her.
"It was the worst phone call I've ever had. I told mum to tell her I was on my way and that I was coming to see her, she was always so happy when I came down.
"It was the biggest shock of my life," Charlie added.
Now instead of spending time with his beloved sister, Charlie and Libbey's parents have been left planning her funeral.
Charlie has created a GoFundMe page to help give Libbey 'the send off she deserves'.
Libbey was due to turn 21 on April 12, and Charlie said he had all of her presents wrapped and waiting for her.
"We were meant to be seeing Chelsea play but that won't happen now.
"She can't be replaced, we did everything together."
Now Charlie says he is booking an appointment to get his heart tested.
He said his mum also had a heart attack when she was 34-years-old, just after Libbey was born.
Read More on The Sun
Gaz Beadle's wife hits back after she's mum-shamed over car seat
Nursery teacher reveals there are five types of mums when it comes to drop off
"It might be a default in the heart, it could be heredetary.
"Mum wants me to get tested now, I don't want her to have to bury two children," he added.

Source: Read Full Article