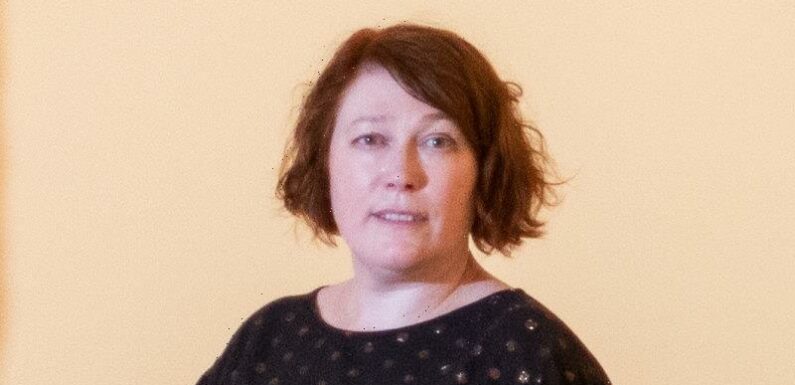 Art galleries in regional Victoria and suburban Melbourne are cutting opening times and delaying conservation work, while some face closure, the public gallery peak body says as it calls on the state government to deliver a lifeline to the sector.
Victoria's network of 60 public galleries and art museums collectively manage art collections valued at $4.4 billion and act as a major driver for tourism in the state, welcoming more than 5 million visitors each year.
Anne Robertson, of the Public Galleries Association of Victoria, says the funding shortfall is leading to understaffing, dilapidated infrastructure and a lack of resources for art conservation.Credit:Jason South
However, the Public Galleries Association of Victoria says the sector is in a "state of crisis" and the current funding arrangement is putting gallery buildings, collections and jobs at risk.
On Tuesday, the association will launch a campaign to pressure the Andrews government to overhaul the funding model for the state's public galleries and invest in more conservation staff and education programs, as well as scholarships for Indigenous art curation.
The association's president, Louise Tegart, said many gallery buildings, collections, and teams "will not survive without change and without substantial, long-term investment".
Highlighting the extent of the problem, galleries association executive officer Anne Robertson said the Wangaratta Art Gallery had to close over summer because there was no working airconditioning. She said the future of the Castlemaine Gallery was also in doubt due to a funding shortfall that meant there wasn't enough money to adequately staff it.
"This is a cry for help for small and medium galleries that are the breeding grounds for emerging artists and the next generation of gallery professionals," Robertson said.
"This is where we are seeing systemic issues with understaffing, dilapidated infrastructure, a lack of resources for art conservation and programs that are not able to meet demand."
In March last year, the Andrews government unveiled a $1.7 billion redevelopment of the Southbank arts precinct, which will include a new contemporary art gallery.
Robertson said the Public Galleries Association of Victoria welcomed the Melbourne Arts Precinct upgrade but said it was important all Victorians had free accesses to the arts, no matter where they lived.
"Many people who work in our amazing state institutions today came through the small and medium gallery sector, through regional galleries," she said.
The Fox: NGV Contemporary is due to open in Melbourne in2028. It will be funded by both public and private money including a $100 million donation from trucking magnate Lindsay Fox and wife Paula.Credit:Render by Darcstudio
"Without additional support, we're going to see fewer exhibitions and programs across the sector, shorter gallery hours and burnt-out staff."
As part of the solution, the galleries association is calling on the state government to introduce a new funding model known as a "minimum art gallery service guarantee" at an annual cost of $16 million, to help galleries cover wages, deliver programs and fix dilapidated infrastructure.
The state's public galleries deliver more than 1500 education programs annually and provide art therapy to communities after natural disasters. The Public Galleries Association of Victoria said the new funding model would ensure galleries weren't forced to cancel education programs, as recently happened in the Merri-bek council area in Melbourne's inner north.
With Victoria's small and medium galleries relying on the equivalent of just 31 full-time staff to manage their collections across the state, there have been calls for the government to fund a new "flying squad" of 20 conservators to help identify urgent conservation work and plug the skills gap.
Robertson said: "Until we see an uplift in operational, infrastructure and program investment, valuable collections will deteriorate, community stories will disappear, gallery professionals will burn out, and millions of
Victorians will miss out on access to a vibrant local visual arts culture."
As part of the campaign, the Public Galleries Association of Victoria also wants $11.25 million to establish 30 one-year First Nations internships and 30 three-year First Nations curator positions at public galleries across Victoria.
The Morning Edition newsletter is our guide to the day's most important and interesting stories, analysis and insights. Sign up here.
Most Viewed in Politics
From our partners
Source: Read Full Article