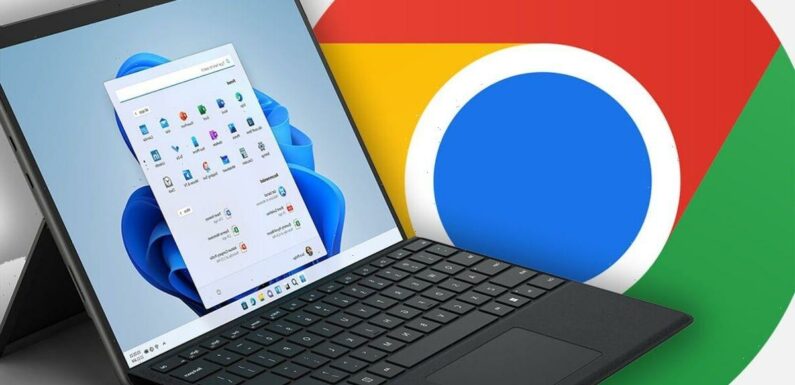 Google's massively popular Chrome browser has just received a major refresh that includes a number of updates aimed at improving the speed and efficiency of this web-viewing software. Chrome version 110 comes packed with a bunch of new features such as safer browsing and improved password management but the most exciting additions are the introduction of Energy Saver and Memory Saver modes.
These changes have been added to help cut down on power consumption. For example, Memory Saver is now able to snooze tabs that aren't in use to free up some much-needed RAM. All tabs remain visible and can be reloaded at any time – they just go into hibernation whilst not being viewed and used.
Switch on Energy Saver and it will automatically begin blocking some power-sucking website features – such as visual effects, animations and video – if a laptop's battery drops below 20 percent or it is removed from a physical power source. It's a really useful update that could help extend battery life and make surfing the web feel a lot faster and more fluid.
Sadly, anyone using older versions of Microsoft's Windows operating system is going to miss out on this blockbuster boost and it could finally convince some to upgrade their PC.
Microsoft introduces Windows 11 in 2021
We use your sign-up to provide content in ways you've consented to and to improve our understanding of you. This may include adverts from us and 3rd parties based on our understanding. You can unsubscribe at any time. More info
Google recently confirmed that it is no longer supporting Windows 8 and Windows 7.
Although users can continue to use their most current version of Chrome they won't get any of the latest upgrades being pushed out by Google.
In fact, version 109 is the end of the road if you have Windows 8 or 7 installed on your PC.
Explaining more, Google confirmed: "Chrome 109 is the last version of Chrome that will support Windows 7, Windows 8/8.1, Windows Server 2012, and Windows Server 2012 R2. Chrome 110 (tentatively scheduled for release on February 7th, 2023) is the first version of Chrome that requires Windows 10 or later. You'll need to ensure your device is running Windows 10 or later to continue receiving future Chrome releases."
Anyone wanting those new features now must consider making the switch to a more recent operating system such as Windows or Windows 11.
However, even that decision is now pretty complicated. Microsoft recently stopped selling Windows 10 via its online store which means it's no longer available to buy and download from the Redmond firm.
That means making the jump to Windows 11 but anyone with an older PC may find that it's simply not compatible as this very latest software needs a powerful processor and the latest TPM 2.0 security.
If you want to keep up to date with new Chrome updates it might be time to invest in a new PC.
For those who already have a newer device, expect these new battery-saving features to arrive in the coming days and weeks with Google rolling things out slowly across the globe.
Source: Read Full Article