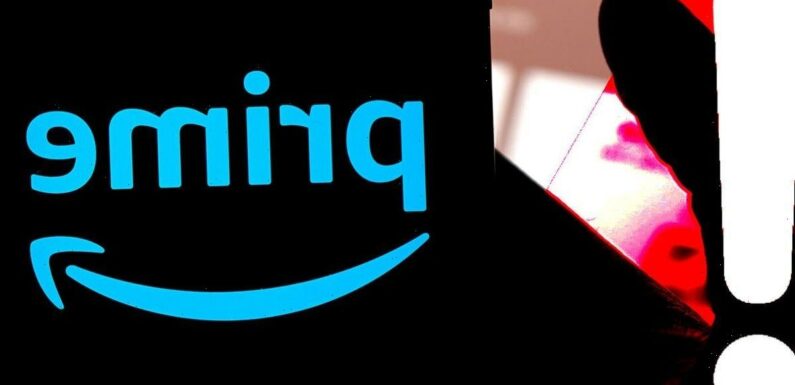 We use your sign-up to provide content in ways you've consented to and to improve our understanding of you. This may include adverts from us and 3rd parties based on our understanding. You can unsubscribe at any time. More info
Beware of random calls about your Amazon Prime subscription as this could be a fraudster trying to get hold of your details, Which? has warned. Scammers may try and impersonate the retailer in order to gain access to your device and steal your personal information.
So stay alert if you get a call from an unrecognised number, Which? warns. According to the consumer advisor, if you pick up the call the fraudster will attempt to convince you that your Amazon Prime subscription is either going up in price or is about to expire.
If you tell them you want to cancel your subscription, you'll then be put on to a different fraudster.
The next scammer will claim that you need to download remote access software (typically the app 'AnyDesk').
Fraudsters have been known to use this programme in a number of scams. Once it has been downloaded, scammers can access your device and steal your personal information as well as install malware.
Amazon has confirmed that it would never ask to gain remote access to your device or for you to make payments outside of its website.
Daisy Jones & the Six trailer released by Amazon Prime Video
But if you do find that a fraudster has somehow accessed your device, you should be able to end the remote session by pressing a button that reads 'disconnect session', or something similar.
You can also turn off your device and disconnect from your wi-fi to slam the breaks on the attack.
If you think you have received a dodgy call, you may want to report it. If you have an iPhone, simply text the word 'call' followed by the phone number it came from to 7726.
Text the word 'call' to 7726 if you have an Android. You will then get a message asking for the scammer's phone number.
You can also report the incident to Action Fraud online or ring them on 0300 123 2040 in England, Wales or Northern Ireland. In Scotland, call 101 to report the scam to the police.
According to Action Fraud, some of these scams have seen victims robbed of over £400,000 in some cases.
Pauline Smith, Head of Action Fraud, has previously said: "Unsolicited requests to remote access your computer should always raise a red flag.
"It's easy to feel embarrassed when faced with unexpected or complex conversations but it's okay to stop the discussion if you do not feel in control of it.
"If you've received an unexpected phone call, or other communication, stop and take a minute to think about whether an organisation would get in touch with you out of the blue in this way.
Source: Read Full Article