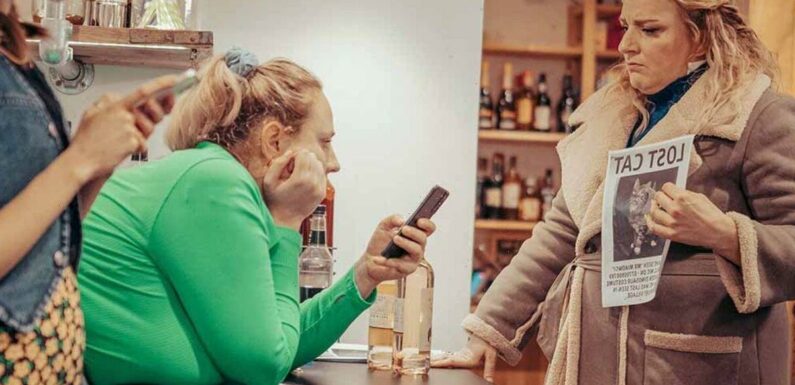 'Am I Being Unreasonable?' trailer
We use your sign-up to provide content in ways you've consented to and to improve our understanding of you. This may include adverts from us and 3rd parties based on our understanding. You can unsubscribe at any time. More info
Am I Being Unreasonable? will be airing weekly on BBC One, with the first episode arriving on September 23. The comedy follows two mums who fill the voids in each other's lives, but they both have secrets. Express.co.uk has all you need to know about how many episodes are in the new show.
How many episodes are in Am I Being Unreasonable?
The series stars This Country actress Daisy May Cooper as mum Nic, who is tired of her dull and lonely life.
She is not happy in her marriage and only has her son to keep her going until she meets Jen (Selin Hizli).
Jen provides Nic with everything she is missing from life, including a meaningful connection.
However, both mums are not what they seem and they eventually discover surprising revelations about one another.
The series is made up of six episodes, which are all around half an hour long.
They will be airing weekly on Fridays, with the finale set to air on October 28.
If fans wish to binge the series, all six episodes should be available on BBC iPlayer once the first instalment has aired.
Episode one is scheduled to air at 9.50pm, with episode two arriving at a slightly earlier time of 9.30pm.
If fans wish to find out more about each episode, there is a synopsis for every instalment on the BBC One website.
The summary for the first episode reads: "Nic is lonely, bored in her depressing marriage and haunted by a huge secret.
"And now the family cat's gone missing. Nic's tired of the small talk with her cleaner Viv and the bad sex she has with her husband Dan, and she's got no friends in the small village they live in.
"Only her son, Ollie, who she adores, keeps her going, but she's definitely not looking forward to his school fete until new mum in town Jen joins her on the Splat a Rat stall.
DON'T MISS…
Phillip Schofield steps in as row erupts at Matthew Wright royal rant [VIDEO]
Helen Skelton taking Strictly training 'one day at a time' [INSIGHT]
Keeley Hawes details Crossfire is 'most challenging' of career [INTERVIEW]
"Nic is thrilled when this kindred spirit invites herself round for drinks, but is Jen all she seems, and can Nic's secret stay a secret for much longer?"
The trailer for the series has been unveiled and it shows Jen and Nic meeting at the summer fete for the first time.
Nic warms to Jen straight away and admires her sense of humour and straightforwardness.
The pair end up spending an evening together drinking and dancing, and it appears they had a great time.
But Nic feels she may have revealed a little too much about herself to Jen during their drunken escapade.
Viewers will eventually gain insight into what Nic has been hiding about her past.
The series also stars Dustin Demri-Burns as Nic's husband Dan and Lenny Rush as her son Ollie.
David Fynn plays Alex, with Juliet Cowan taking on the role of Viv in the new comedy.
Am I Being Unreasonable airs on BBC One on Fridays
Source: Read Full Article