Captain Lee Rosbach from Below Deck said season 8 became the season of "firsts" for him, which led him to reflect on the many changes he encountered in a single season.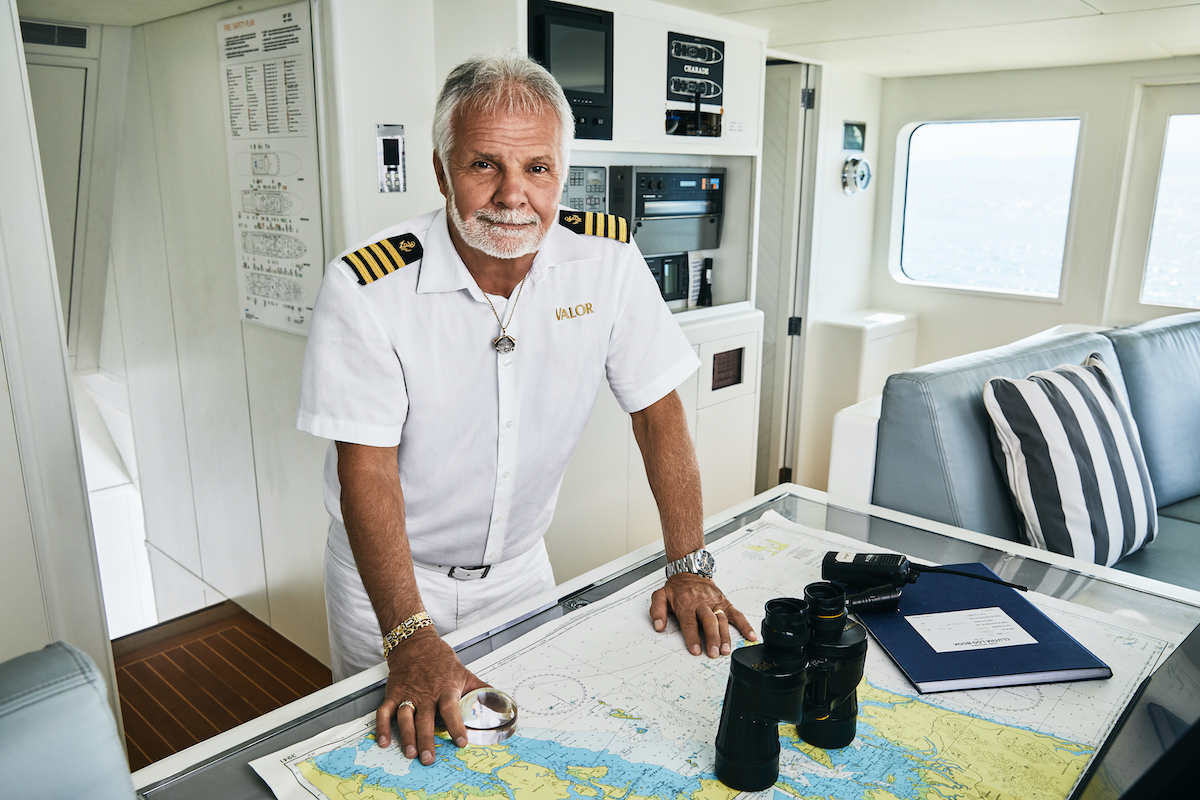 "[This] whole season has been a season of firsts," Rosbach reflected in his blog. "First time Eddie's back in 5 years, first time without Kate in 6 years, first time with a female chef, first time I've lost it with a charter guest. Challenging to say the least."
Rosbach and many throughout the world will also experience their first pandemic. Hints of the impending global shutdown loomed this season as the crew is beginning to realize COVID-19 (coronavirus) will be problematic.
Kate Chastain also spotted a few 'firsts' for Captain Lee
Chastain made a few observations about a recent season 8 episode, sharing quite a few firsts for her too. Rosbach referenced that he "lost it" with a charter guest. Drunk charter guest, Delores Flora jumped into the ocean during dinner and Rosbach was furious. Chastain noticed his body language when he was admonishing Flora during the episode.
"Get your ass out of the water," she said in her Rosbach voice during Galley Talk. She observed that Rosbach was pointing at the guest. "When he has his finger like this," she gestured. "I've never seen that."
Stew Josiah Carter was also viewing the episode from his home in England. "I've actually never seen him this mad," he remarked. "And believe me, I've seen him very mad."
Captain Lee was sad and happy about cast changes
Beyond the charter guest, Rosbach dealt with some major cast changes this year. Rosbach was clearly stunned but also saddened when Chastain decided to retire after six seasons on the show. The two became more like family and he heavily relied on her each season.
"We've gone through a morph, to say the least," he told ET before season 8 began. "There is a definite learning curve for a lot of people. It was good to have Eddie back."
"I was sad to see Kate go, and I didn't know how the chemistry would work between my new chief stew and myself, or between my new chief stew and everyone else because, you know, when you work with somebody as long as I worked with Kate, you can you get a sense for how she's going to interact with certain people in certain personalities," he continued. "And so, you get a feel for how things are going to transpire or not during the course of the season."
"I just never, ever saw it coming," he added. "And then I started to think about the ramifications of it, you know because they were huge. … It's kind of like, OK, she's gone. So where does all this weight fall now? Am I ready for this?"
Source: Read Full Article