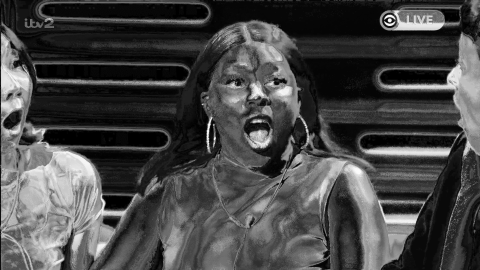 BIG Brother fans have complained to Ofcom and threatened to switch off after Trish's eviction.
Some have claimed the result was "fixed" after chants of "Trish for the win" were followed by her exit.
One fan insisted: "I WILL be spam sending Ofcom complaints bc there's no way Trish got eliminated."
Another added: "Ofcom need to be investigating this absolute robbery of a deserved winner for their own sick gratification. As for you FB MUMS..don't get me started..so flipping racist and with so much chest!! Not watching no more.."
Someone else asked: "Can we take this to Ofcom??? Trish going was a scene of distressing nature and we were not warned."
The fan favourite was evicted alongside Chanelle in the double live eviction.
READ MORE ON BIG BROTHER
cold face
Big Brother fans spot Chanelle furious at Trish during eviction interview
mic drop
Big Brother host AJ Odudu caught in off-camera outburst amid eviction 'fix' claims
AJ Odudu and Will Best announced the news in front of the live audience, who reacted with a series of boos.
Olivia, Jenkin and Noky were saved in the controversial public vote to evict.

Source: Read Full Article