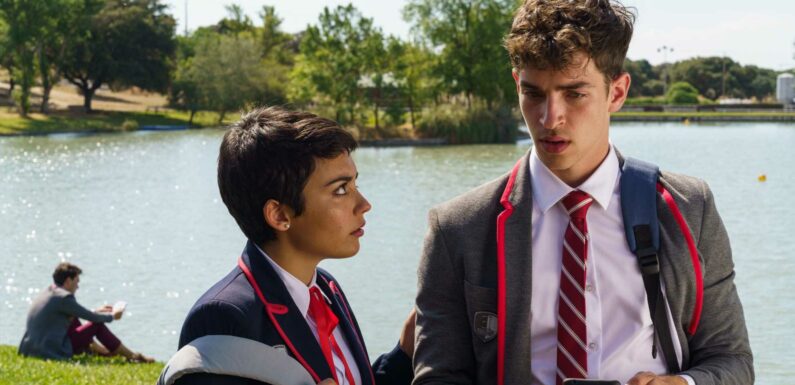 Another year at Las Encinas means a lot more drama for the students of the elite Spanish school. Season 5 of Élite has officially dropped, and if you already know how things usually go down in this school, it means you know things will soon be heating up for a certain couple while another person may not live to see another day….
Of course, anything can happen in Élite, especially as we also get ready for another season of fun. So what is going to happen in season 6? It'll be a thrill to find out, no doubt.
Here's everything you need to know about Élite season 6.
Is Élite season 6 happening?
Élite was originally renewed for season 6 back in October 2021, so yes, it's officially happening. Netflix confirmed the big news while also posting about the new short-story episodes that debuted back in December 2021.
Big news: Elite has been renewed for Season 6!
And this December, three new Short Stories will be released:
Dec 15th – Phillipe, Caye, & Felipe
Dec 20th – Samuel & Omar
Dec 23rd – Patrick pic.twitter.com/wEq7cdXR3h
Has filming for season 6 already started?
Filming for the series began in February 2022, so the cast is already hard at work bringing another year at Las Encinas to life.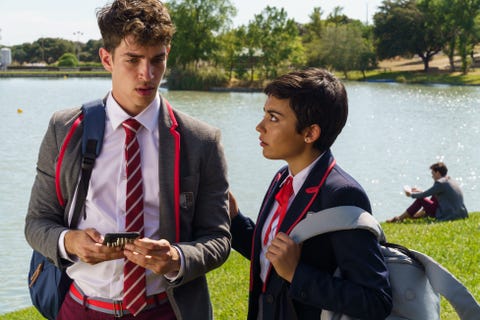 Are there any new faces joining the cast?
Before production for season 6 began, the Élite instagram account revealed that five new actors will be joining the cast next season.
https://www.instagram.com/p/CZZaL5IsP2i/?utm_source=ig_embed&utm_campaign=loading
A post shared by Élite (@elitenetflix)
Carmen Arrufat, Álvaro de Juana, Ana Bokesa, Alex Pastrana, and Ander Puig are all joining Élite as new students. Info on their characters is still being kept under wraps.
When will season 6 come out? When is the release date for next season?
Our questions are finally being answered. Netflix gave us a steamy new teaser to announce the official release date for season 6 and now we know that it's officially coming out on November 18. And if you're curious about exactly what will be going down, then you might have to wait a bit longer. While the teaser does give us some expectations on which couples will get together this season as everyone makes out with each other in the rain (ya know, just another day in Las Encinas), it doesn't give us a clue as to what will go down after Samu's death.
You can check out the teaser below:
Source: Read Full Article