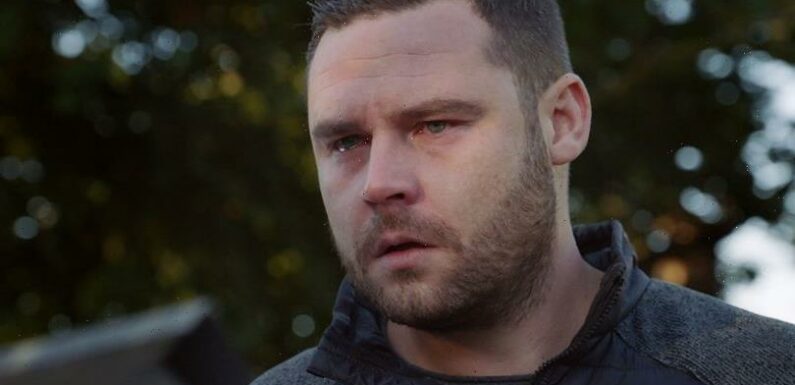 EMMERDALE star Danny Miller opened up about his battle with depression after praising first ever all-male episode.
The Aaron Dingle actor applauded Emmerdale's recent all-male episode talking about mental health.
Fans rushed to support him after he opened up about his own battle with depression and beg him to return to the Dales.
Taking to Twitter, Danny wrote: "I just HAD to tweet this. I've just caught up with @emmerdale male only, mental health episode and I cried like a little boy.
"Brought back so many emotions for me during my battle with depression. All of the boys were incredible in it. As was the directing and writing."
Danny also praised Paddy Dingle actor Dominic Brunt and said: "I sat in awe of the whole thing and weeped along with @dominicbrunt and all of those other brilliant actors with in that episode and that show.
Read more on emmerdale
Emmerdale teases surprising love interest for Leyla amid kidnap horror
Seven Emmerdale spoilers: kidnapping horror, shock exit and abuse bombshell
"It really hit home and made me pick up the phone and text my friends and check in. We all need to do the same.
"To @dominicbrunt you never cease to amaze me. What a role model you have been for, not only me, but every man and boy out there.
"The length of this tweet says just how much it struck me, in every way it should have. Congratulations to all!"
On Friday's Emmerdale episode, several male characters from the village stayed at The Woolpack for a lock-in.
Most read in Soaps
Shock Coronation Street favourite reunites with ex after couple split
EastEnders favourite returns to chaos after shock exit
Patsy Kensit reveals behind the scenes Enders secrets and opens up on engagement
Coronation Street star unrecognisable 50 years after show debut
Paddy's friends rallied round to try to help him open up.
This marks the first time the ITV soap has featured an episode with this theme.
It follows on from the focus on the mental health struggles of Paddy who found out his wife Chas was cheating on him.
In the episode, Liam opened up about how he was saved from a suicide attempt at university, Jimmy told how he struggles with the loss of his three brothers and Sam flashed everyone by showing them a nasty boil on his privates.
Producer Laura Shaw recently explained how she came into contact with Andy's Man Club, a charity which sees groups of men meet once a week for a well-needed chat, which inspired the storyline.
Fans commended Danny's openness about his depression.
One said: "As someone who has battled with mental health and depression since my teens, Aaron"s story and indeed your own personal strength has been integral in me still being here.
"Even now, your Instagram posts are an absolute saving outlet of joy. Inspirational. Thanks for everything."
Others pleaded for the actor to return to the soap, as one wrote: "I think an Aaron visit to Paddy would also go down well."
Read More on The Sun
I did weekly shop at M&S and found 14 items cheaper or same price as Aldi & Lidl
I transformed my council house kitchen with cheap buys from Wilko & B&M…it's so posh
Another penned: "It'd have been even better if Aaron was around for it, his presence is massively missed during this story."
Emmerdale airs weekdays at 7pm on ITV.
Source: Read Full Article