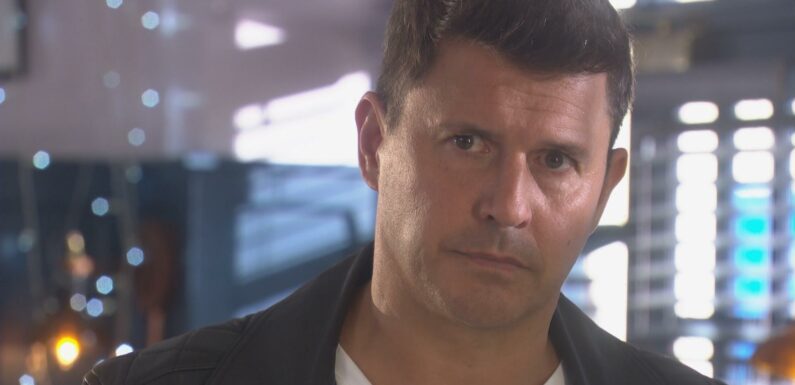 HOLLYOAKS star Jeremy Edwards has claimed he "can't get a job" despite his previous star turns.
The actor has become a well-known face on British telly – first finding major fame as heartthrob Kurt Benson in Hollyoaks.
He later joined the cast of Holby City as Danny Shaughnessy from 1999 to 2003.
Jeremy returned briefly in 2020 to Hollyoaks, but is now off our screens.
On Saturday, as the BBC scrambled to replace Gary Lineker on Match Of The Day, Jeremy joined in on a slew of joking celebs adding they weren't interested in the role.
However, in doing so he revealed that he's struggling to get work.
LATEST ON HOLLYOAKS
Seven Hollyoaks spoilers: an ill-fated trip and a villain strikes again
Inside pregnant Hollyoaks star Jessica Fox's adorable nursery
Taking to Twitter, Jeremy wrote: "I'd like to confirm I will NOT be on the @bbc today. Or @itv. Or @Channel4, @channel5_tv or @SkyUK."
"Purely cos I can't get a job. No other reason," he added with a laughing face.
Supportive fans were quick to check in on the stars asking him about potential future roles.
While Jeremy quickly ruled out an OnlyFans account with one fan, he admitted he would love a role on EastEnders.
Most read in Showbiz
Oscar viewers 'cringe' over Ashley Graham's 'painful' interview with Hugh Grant
Lady Gaga, Rihanna and Austin Butler stun on Oscars red carpet
Adele to extend sell out Las Vegas run after being offered massive cheque
Danniella Westbrook reveals surprising career change after quitting UK
"I've never even had an audition for [EastEnders]," he wrote. "I'd love to be a baddie…. Been the nice guy for too long (Obvs I'm delightful in real life!) x"
He added the Walford-based soap would be better for his family life, and explained: "I could stay at home so I could be with the kids. Not sure I could stay away from the fam for [Emmerdale] life is too short. Priorities x"
However, in other chats with his followers, Jeremy revealed so a planned project had fallen through with Big Bang Theory star, Johnny Galecki.
While he didn't go into details, it was suggested Galecki was behind the decision, as when someone asked about it, Jeremy responded: "Ask him."
Jeremy also joked he "wasn't enough of a celebrity anymore" to appear on I'm A Celebrity… Get Me Out Of Here.
Jeremy has been open about this struggles with finding work over the past two years, admitting fears about how he's going to pay off his bills amid the cost of living crisis last month.
Source: Read Full Article