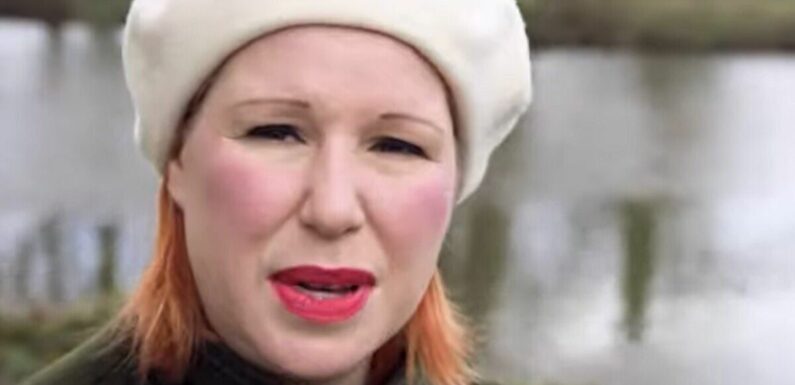 Angel Adoree scolds Dick Strawbridge over chateau renovation
Escape to the Chateau aired on Channel 4 for eight years and followed Dick Strawbridge and Angel Adoree as they renovated their 45-room Chateau de la Motte Husson. The last ever episode aired last December but Angel has admitted she'll miss being part of the series.
Channel 4 viewers have watched the couple transform their derelict 19th Century chateau into an idyllic home and wedding venue over the years.
The chateau sits on 12 acres of land and includes a stunning moat, orangery and wine cellar.
While the show has come to an end, Angel and Dick are set to return in 2023 for a spin-off show titled Escape to the Chateau: Secret France.
They opened up on Graham Norton's podcast about ending Escape to the Chateau as well as their spin-off series.
Graham said of the crew who worked alongside the couple: "Now you've stopped filming in it, you're going to miss them, aren't you?"
Angel replied: "As the chateau family, yes. It was weird, one of our team who started out as a researcher but became an assistant producer, Chloe, has been with us for five years.
"I have to say the kids were very upset when they said goodbye.
"However, when I gave her a hug and when [Dick] did, we said, 'Next time we see you, darling, you're going to be one of our lifelong friends.' And that's it, it's just a different terrain, it's not going to leave our lives."
However, Dick joked he was looking forward to not having to look camera ready all of the time.
He explained: "Angela has got to the point where she's not wearing make-up all the time. We do some pretty grubby jobs."
He added how Angela looked "beautiful" while carrying out work around the chateau but laughed at how glamorous she appeared while doing it for the show.
Graham also asked the couple about their spin-off show where they are travelling around together to see a "bit more of France".
Angel added: "Escape to the Chateau in its classic form is over, but our journey is not over.
Don't miss…
Escape to the Chateau's Dick Strawbridge details 'pain' of 'mega job' [INSIGHT ]
Escape to the Chateau's Dick Strawbridge and son cause a stir [LATEST]
Dick Strawbridge shares touching reason for ending series [LATEST]
"There is still so much to do and we will find a way of communicating that somehow."
When asked if all the work at the chateau was complete, Dick exclaimed: "It's a chateau, of course, it's not finished!"
"You know what, from the sort of second year we've always had that question – it is finished?" Angel quipped.
"It will never, ever be finished and in the last episode, we start our windows and it is such a mega job."
Escape to the Chateau is available to watch on All4.
Source: Read Full Article