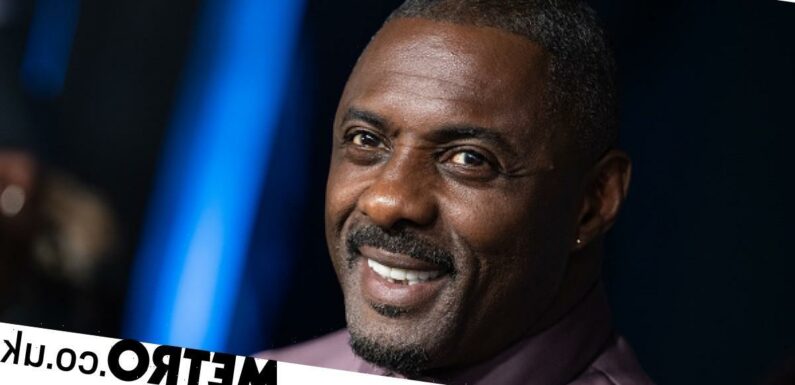 He may be a household name and Hollywood A-lister whose name often comes up in discussions about who might be the next James Bond, but actor Idris Elba has revealed that he could have once had a role in EastEnders – but turned it down.
When Idris Elba and his Luther: The Fallen Sun co-star Andy Serkis appeared as guests on Roman Kemp's Capitol Radio breakfast show, the host was interested to know whether the two screen legends had turned down any big roles throughout their careers. 
'I got offered a job in EastEnders once that I didn't take,' Idris said, which has us immediately picturing him pulling a pint behind the bar of the Queen Vic, squaring up to Phil Mitchell (Steve McFadden) or romancing Sharon (Letitia Dean). All of which would be iconic. 
Idris's mum thought so to, as he revealed that she was cross that he turned the job down. 'I don't know what role it was but yeah my mum was like "why did you not take it!"' he said. 
Obviously the next question was why did he not take up the job offer. 'I just didn't fancy it,' was Idris's honest reply.
Well, his career hasn't suffered from his decision as he's appeared in such huge shows as The Wire, in which he played drug kingpin Stringer Bell.
He's also recently reprised the role of DCI John Luther which he played between 2010 and 2019 in the BBC series, in Luther: The fallen Sun for Netflix. His film roles include playing Heimdall in the Thor movies.
Of course there are also the James Bond rumours, with the franchise's producer Barbara Broccoli confirming that Elba's name had come up in discussions about who would replace Daniel Craig. 
Idris addressed this on another breakfast show when he spoke to Heart Radio's Amanda Holden. 
'It is one of the biggest compliments I can ever get as an actor. You know, the role of Bond is such a coveted role and to be considered for it is amazing,' he said, before bringing the conversation back to his latest role. 
'But honestly, I always secretly felt that Luther is my answer to that. It's not as espionage it's not you know, suave, it's you know, a relatable guy that's going to catch bad guys that's all I'm you know, wanting to do really.'
If you've got a soap or TV story, video or pictures get in touch by emailing us [email protected] – we'd love to hear from you.
Join the community by leaving a comment below and stay updated on all things soaps on our homepage.
Source: Read Full Article