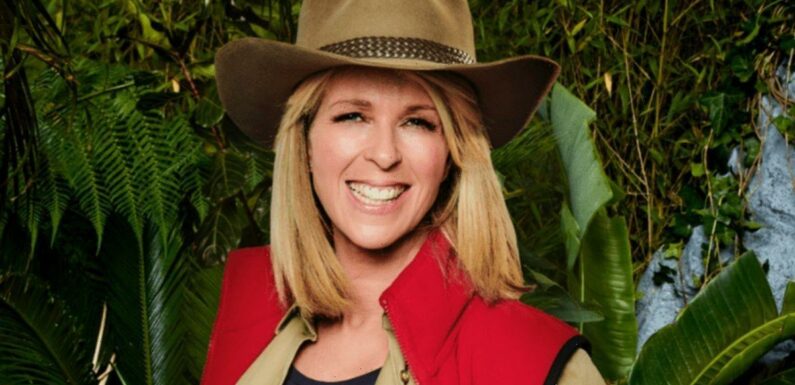 Kate Garraway shares struggles of travelling with Derek
We use your sign-up to provide content in ways you've consented to and to improve our understanding of you. This may include adverts from us and 3rd parties based on our understanding. You can unsubscribe at any time. More info
Good Morning Britain presenter and MBE Kate Garraway was a campmate on I'm A Celebrity… Get Me Out Of Here! in 2019 along with Caitlyn Jenner. The pair appeared to get on well in the camp but the presenter has revealed Caitlyn swiftly left the WhatsApp group chat after her exit.
Caitlyn, famous for appearing on reality show Keeping up with the Kardashians and as a former Olympic decathlete, lasted 20 days in the ITV reality survival show.
As soon as she left, she didn't wait to catch up with campmates as Kate explained she "removed herself" from the group chat.
Speaking on Journey to the Magic, hosted by Giovanna Fletcher, Kate was asked which campmates she'd reunite and travel with.
The GMB star explained: "Caitlyn Jenner, I mean we all wanted to travel with her.
"But she, literally as the plane took off, removed herself from the WhatsApp group."
Kate made light of the situation, laughing with Giovanna: ""You know what WhatsApp is like, it tells you doesn't it?
"It's not like somebody can sneak out, it's like you are no longer part of this group. Hang on a minute, she's just taken off!"
Kate and Caitlyn shared some great talks on the show including their discussion of the OJ Simpson trial as Caitlyn's ex wife Kris Jenner was married to the central lawyer Robert Kardashian.
In another talk between the two stars, Caitlyn gave Kate some "Hollywood" cosmetic surgery tips – when she was actually asking about her fitness regime, a case of amusing crossed wires.
Since the show wrapped Kate has seen Caitlyn, but more in a professional capacity as a journalist and broadcaster.
She explained: "I have seen her again and I have interviewed her since but it's a different world."
Caitlyn, who lives in Los Angeles, is reported to have been one of the highest paid celebrities from the 2019 series, netting around £500,000 for her appearance.
Don't miss…
Kate Garraway says Derek is 'damaged' and 'still fed through tubes' [INTERVIEW]
Kate Garraway calls out Prince Harry for 'inaccurate' Lilibet detail [VIDEO]
Kate Garraway shares heartbreak as Derek 'trapped in own body' [LATEST]
While it doesn't look like Kate will be travelling with Caitlyn anytime soon, she did tell Giovanna there was one celebrity friend she had recently travelled with.
Kate told the podcast: "I did a great trip recently with Alison Hammond. She's amazing."
The daytime tv queen gave Kate something to laugh about at the airport too, as something extremely unexpected happened when she went to get a cup of tea.
Kate disclosed: "She is hilarious to travel with, she got a marriage proposal at the airport and we were only there for 15 minutes. It was unbelievable, I was just like what the heck?"
In the rest of the episode Kate and Giovanna discuss Kate's MBE, which she was awarded in part for her TV documentary charting her husband's Derek's battle with covid.
She also reminisced on her family's last holiday together to Disneyland Paris, just weeks before Derek got sick.
On a lighter note, Kate also discloses her travel essential, Yorkshire Gold teabags, although she does admit it still doesn't taste the same abroad.
The previous episode of Journey to the Magic stars TV personality Amy Hart, who talks about her love for the Disney Tower of Terror ride.
Listen to the full episode with Kate Garraway on Wednesday 15th March on the Disney UK YouTube channel.
Source: Read Full Article