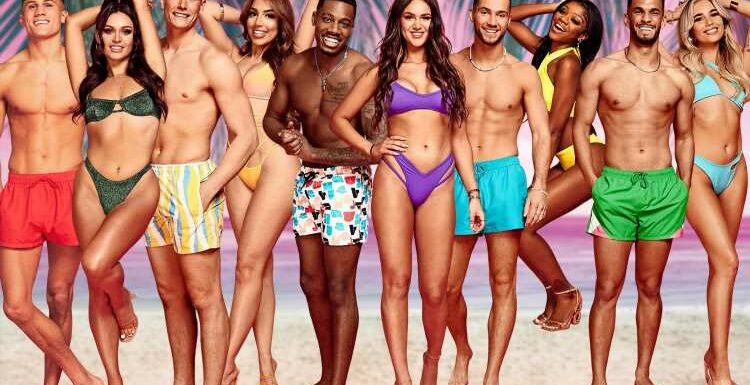 LOVE Island fans have called out the series once again for the lack of diversity in the original line-up.
The first 10 islanders were revealed today, sparking concern among fans who feel it is lacking in people of colour, age range and body type.
In fact, some of them are being considered almost carbon copies of former contestants.
Of the new contestants, only three are Black or mixed race, with no other ethnicities represented, and none of them are plus-size or differ in figure.
While more islanders will be added throughout the series run, fans have flocked to social media to demand wider representation of UK singletons as a whole, including south Asian and Indian representation.
"Maybe it's just the photos but the OG cast doesn't look as diverse this year which is a bummer," wrote one fan.
"The starting lineup is always so bland, it's just the same type of people as the seasons before," said a second. "It would be nice to see some more Asians, maybe some ginger/ light brown white girls, curvier women, perhaps some men with different body types."
"There are only 2 black contestants and one mixed contestant in the cast where is the diversity hmm," added a third. "Last year there was 4 black contestants which made the season more diverse and interesting!"
The Sun has reached out to Love Island for comment.
Previously, former Love Islanders have called out the series for "tokenism" by adding them to the line-up.
Most read in TV
Love Island signs Michelle Keegan lookalike Olivia Hawkins
Love Island's first ever 'blind' contestant Ron Hall unveiled
Love Island full cast revealed – from 'blind' star to Michelle Keegan's double
Rita Ora shocks in a see-through dress to Netflix's Golden Globes party
Sharon Gaffka, who appeared on on the Secure the Insecure podcast in January 2022, said: "I feel like Asian women were taken as a token or a tick box in this series. 
"I felt like I was scapegoated for a tick box 95 percent of the time I was in the villa."
Sharon added she and other islanders, including Shannon Singh, Priya Gopaldas, and AJ Bunker, were not given "an equal chance" and as a result all had early exits.
The first batch of contestants for Love Island's winter series are now locked down in South Africa ahead of the show's launch next Monday.
The series will only be the second ever winter version of the show – the first being in 2020 – and will be the first hosted by Maya Jama, who is taking over the role from Laura Whitmore.
Currently, the line-up includes the show's first-ever blind contestant, Michelle Keegan's body double, and a TikTok-sensation farmer.
Love Island starts Monday January 16 on ITV2.

Source: Read Full Article