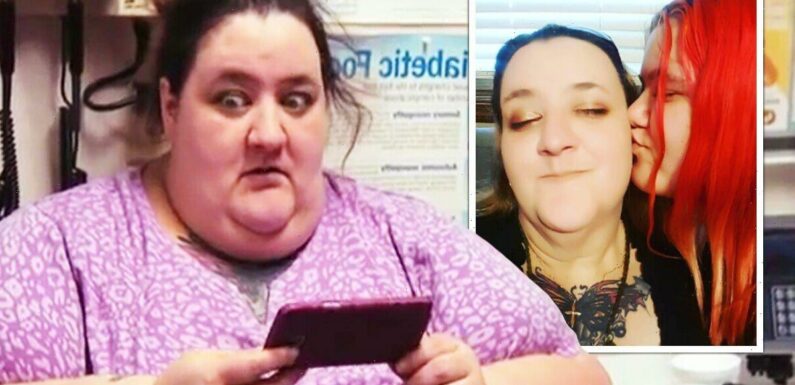 My 600-Lb Life: Angie discusses her 300lb weight loss
We use your sign-up to provide content in ways you've consented to and to improve our understanding of you. This may include adverts from us and 3rd parties based on our understanding. You can unsubscribe at any time. More info
Angie J proved rather controversial when she appeared on My 600lb Life, but has since been congratulated by TLC viewers for dropping more than half her weight over the last few years. Fans were very impressed when she later appeared on the spin-off show, My 600lb Life: Where Are They Now? and have also been able to keep up with her progress on Instagram.
Her latest social media posts suggest Angie has maintained her healthier lifestyle after losing over 300lbs.
During her time on the series she shared a tragic history involving sexual abuse, drug addiction and prison time.
She eventually weighed 643lb by the time she sought out help from the show's resident surgeon Dr Younan Nowzaradan aka Dr Now.
Despite her difficult upbringing, viewers struggled to sympathise as she initially refused Dr Now's help and even got into rows over his diet plan.
She claimed he was "punishing" her and lied about her habits when she tested positive for opiate use and heavy cigarette smoking.
However, once Angie realised her food addiction was in her head, she was finally able to overcome her compulsions and start losing weight.
After returning home to be with her family, Angie paid a visit to the surgeon with some good news in the seventh season of Where Are They Now?
Dr Now was thrilled with her progress, a total loss of 333lbs, and the fact she was no longer using her wheelchair to get around.
Viewers were also overjoyed to see Angie much healthier, and celebrated her achievements when her story was released on YouTube.
@Sha'DaTV commented: "Angie has come a long way. She's even walking on her own. Very proud of her!
"She even looks healthier. Her daughter needs to get active before her weight gets out of hand though."
Audrey Wilson said: "I'm so happy for her, and even though she still has a long road….she can finally experience and enjoy life! And that confidence will just keep getting better!"
DON'T MISS:
Lockwood and Co boss on 'aging up' the cast [EXCLUSIVE]
The Last of Us fans 'sobbing' after Bill and Frank twist [REACTION]
Fire Country fans 'work out' identity of mystery arsonist [THEORY]
@TL said: "I'm so happy for Angie, she was by far the most difficult patient on the show. Go Angie!"
"Unbelievable…" @AlexanderPlatzBerlin wrote. "Angie was so non-compliant in the series. I am proud of her!"
And @Dannii S said: "This is fantastic. I'm really happy for Angie. I hope she has a happy and healthy future."
Although Angie isn't very active on social media, her latest Instagram posts seem to suggest she has managed to keep the weight off and continues to live healthily.
Her initial stint on the series may not have been the success story viewers were hoping for, but shortly afterward she finally got serious about her health and stuck to Dr Now's plan.
She eventually lost enough weight to qualify for weight loss surgery, and Angie almost weighed less than 300lbs by the time the series checked in on her again.
My 600lb Life continues Thursdays on TLC in the USA. A UK release date is yet to be announced.
Source: Read Full Article