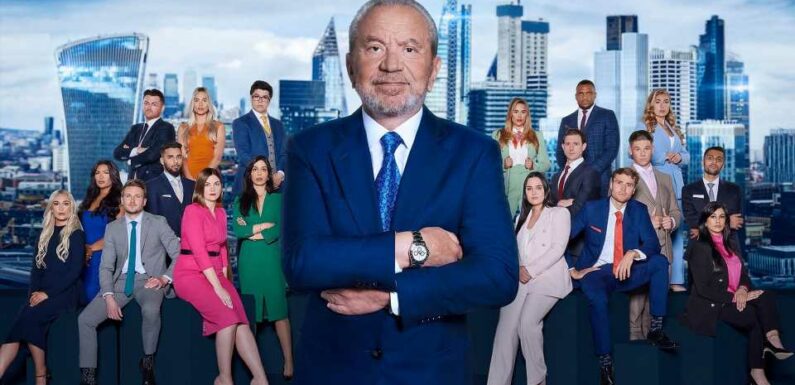 HE is currently fronting the seventeenth series of The Apprentice, and now Lord Sugar has assured fans he wants to remain on the hit show until he meets his maker.
The gruff hirer and firer may be 75 years old, but the millions of viewers who tune in each week will know he has not lost any of his enthusiasm in the boardroom.
The Amstrad tycoon, who has already signed up for another two series of the BBC One contest, does not see why his age should mean he is forced out of the role he has held since 2005.
Lord Sugar said: "If I was to finish, 20 years would be much nicer. Of course, that decision is not mine. The BBC would have to make it.
"But I'd certainly be prepared to do it at least to the 20th and if I feel fit and happy, there's no reason why I can't just carry on until they take me out of the boardroom in a coffin."
'This Elon Musk guy might start charging'
For those who think Lord Sugar is no longer on the front line of technological innovations, think again.
READ MORE ON THE APPRENTICE
I was on the Apprentice and here's how you get to the final
I was on The Apprentice – BBC's fear of cancel culture has made it a snooze-fest
Speaking to Radio Times, he said: "I understand all this s**t — it hasn't left me behind. Trust me, I'm on top of it."
In fact, the man who helped introduce computers to our homes in the 1980s argues his electronics are of better quality than bestseller Apple's.
Lord Sugar said: "We made quality products. Not like this Apple rubbish where you have to change it every time they bring out a new ­number. My stuff lasted for ever."
But there is one business model that does baffle Lord Sugar — Twitter. His candid posts, some of which have landed him in hot water over the years, have seen his followers on the social media platform exceed five million.
Most read in News TV
BGT in chaos after Bruno breaks rules & admits he's never watched the show
Inside Alison Hammond's huge new panel show as two co-hosts are revealed
Dancing On Ice fans are saying the same thing as pop-star DUMPED in public vote
Paul Burrell reveals he has prostate cancer as he fights tears on Lorraine