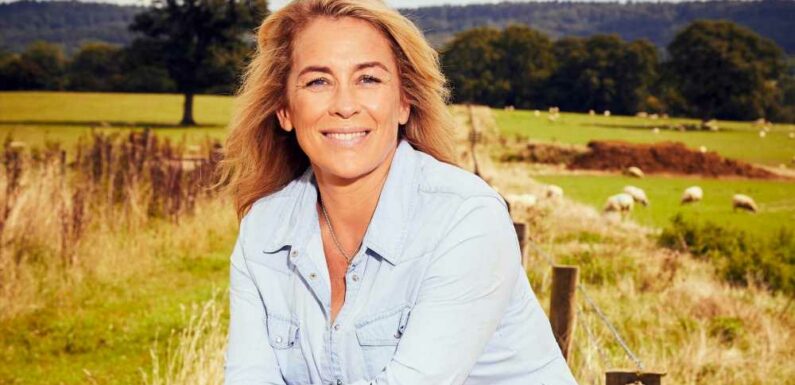 SARAH Beeny has branded her own show 'nauseating' after viewer backlash to the Channel 4 series.
The 51-year-old and her family are currently starring in New Life in the Country, which saw them create their dream home during the coronavirus pandemic.
The family renovated their home in Somerset to a high standard, but it has come under fire from some Channel 4 viewers for being "tasteless" and "absurd" by showing excessive wealth during a difficult time for many in the country.
Sarah has now revealed that she is acutely aware of the criticism and said: "I do know the show is… in the nicest possible way, a little bit nauseating." 
She added to The Guardian: "Building a great big house in the countryside and having a lovely time. I do recognise that. I'm not a total idiot."
After the first episode, one viewer tweeted: "I've nothing against Sarah Beeny and her family, I'm sure they're lovely, but do we really need another program showing wealthy people's decadent lifestyle when there are so many struggling to make ends meet with rising fuel costs, job uncertainty etc?"
Read More on Sarah Beeny
Sarah Beeny gives astonishing update about gruelling cancer treatment
Sarah Beeny says she had a 'fear of death' amid cancer battle
Another added: "OMG! How spoilt is #SarahBeeny? And who the Hell needs a house that big? Multimillionaires are just greedy and selfish! You should give what you don't need to charity."
A third wrote: "I'm really struggling to relate here – can they finish this absurd middle-class monster on budget and can they get the cornice level Oh no!! I'm starting to hope the local peasant's revolt and take it from them."
While Sarah acknowledged the criticism, she also said she had received lots of compliments about the programme.
She said one nurse had tweeted to her: "I've just done a 14-hour shift in a hospital. Thank you for making this show. It's just lovely escapism and it makes me smile."
Most read in TV
Amanda Holden mocks Holly Willoughby's comeback statement
Holly Willoughby makes Phillip vow after humiliation of This Morning return
Sarah Beeny gives astonishing update about gruelling cancer treatment
Maya Jama makes most sizzling Love Island entrance EVER as she flashes secret tat
Meanwhile earlier this week, Sarah gave a major update on her gruelling cancer treatment ahead of a new documentary.
Sarah Beeny Vs Cancer follows her from her diagnosis last August to the point where she went into remission, had a double mastectomy and got the chance to select the shape and size of her implants.
The mother of four, who has been married to Graham Swift for 20 years, said: "I've now got my fake boobs in and they're pretty similar to the old ones, actually.
"They just took the old ones out of the inside and stuck some new innards in.
"It's like restuffing a cushion . . .  apart from the fact these ones feel a bit like memory foam, which is a bit weird.
"So they're actually similar apart from the fact that when I lie down, they don't fall to the side at all. They sort of stay there, like Belisha beacons.
"If I'm honest, I consider this to be the end point. I need this to be the end for me and I need it to be the end for the kids and for Graham and our family."
Sarah Beeny's New Country Lives is on Channel 4, weekdays at 5pm. Sarah Beeny vs Cancer is on Channel 4 at 9pm on June 12.
Source: Read Full Article