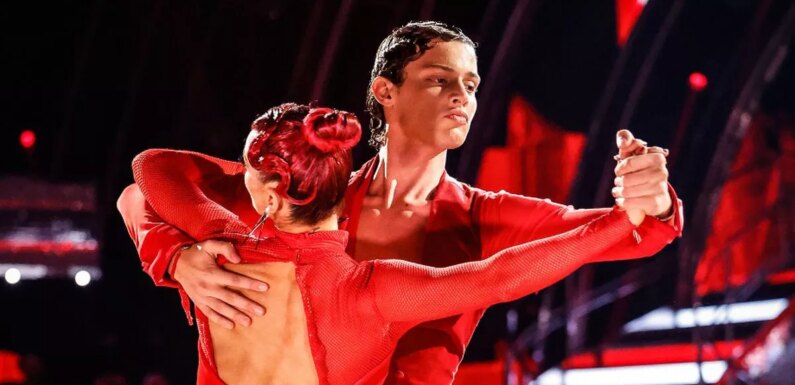 Strictly Come Dancing fans aren't impressed with some of the camerawork on the show.
After weeks of watching the show as it returned to screens with a fantastic start to the series, viewers were quick to complain about one aspect. While the competition is rife and everyone is putting on a stellar performance, how it comes across on-screen isn't proving popular.
Taking to Reddit, one disgruntled viewer wrote: "I, again, need to voice my displeasure with the dizzying camera work AGAIN this year." They explained that while they were happy to see more footwork, the camera wasn't "staying still" for more than few seconds.
READ MORE: Strictly Come Dancing star leaves show and admits it's 'not his favourite memory'
READ MORE: Strictly Come Dancing fans fume over 'cruel' exit as star is axed on his birthday
The user added: "The zooming in and out, constant panning in circles and shooting people from the waist up is simply awful." They went on to praise the US version of the show, Dancing With The Stars, adding their camera work makes a "huge difference" to the show.
It seems they weren't the only ones who felt that way, as one person said: "I'm so glad I'm not in this boat alone. I want to see more of the feet and full body."
Another complained they were missing the dancing because of the camerawork. While a fourth said they struggled to focus.
Although fans weren't too happy with the camerawork, it's still proving to be an incredibly popular series. Ratings saw that the launch show brought in an average of 6.6million viewers, and although that's a drop, it's still strong numbers.
So far fans have already seen three people sadly leave the show after failing to bring in top scores on the leaderboard or win over viewers at home. So far, Les Dennis, Nikita Kanda and Jody Cundy have all left the series.
But as for who is going to win the series, that's anyone's game, according to Shirley Ballas. Speaking to Daily Star, Shirley said: "The cast is amazing. Even the people who are non-dancers, they've come out and have really stepped up.
"I think it's going to be a real shock. I don't think who you think will win is going to win, but that's just my prediction." The TV judge added that everyone has a "fair shot" due to their hard work.
For more of the latest showbiz news from Daily Star, make sure you sign up to one of our newsletters here.
Source: Read Full Article