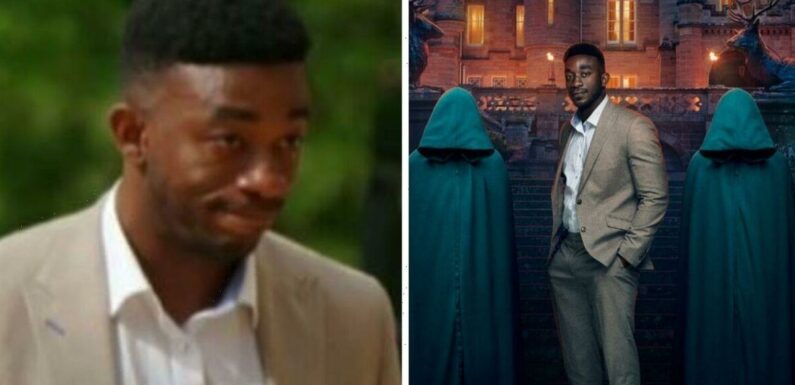 The Traitors: Claudia shocks contestants by sending two home
We use your sign-up to provide content in ways you've consented to and to improve our understanding of you. This may include adverts from us and 3rd parties based on our understanding. You can unsubscribe at any time. More info
The BBC gameshow was full of lies, deceit and twists from the offset as host Claudia Winkleman dropped a huge bombshell in the first episode. Before stepping foot into the Scottish castle where the 22 contestants would be playing the game, two plays were dumped immediately.
With all the contestants lined up ready to enter their new home, Claudia instructed them to put themselves in order of who is most and least likely to win.
Wanting to be chivalrous to the other players, Dr Amos and Kieran decided to put themselves at the end of the line as they didn't want to seem too arrogant.
However, their humble actions had dire consequences as they were told they would have to leave the show immediately, shocking everyone.
Although the duo made an unexpected return later on in the competition, Amos told Express.co.uk how it felt when Claudia gave them the boot.
He said: "I was really genuinely heartbroken, I felt I had sacrificed a lot to be there.
"It was over so quickly and I didn't get to play so real emotions and it genuinely
was one of the worst moments ever for me."
As Amos and Kieran were eliminated before the traitors were chosen, both of them returned to play as faithfuls, unbeknown to the other players.
The three traitors initially chosen were Wilfred, Alyssa and Amanda with returnee Kieran later being recruited to be a traitor by Will.
Kieran's change from faithful to traitor happened after Will had gotten rid of the two women by throwing them under the bus when it was time to vote to save himself.
Despite Will making it to the end of the series, Amos admitted that he always had suspicions about him.
He continued: "I think I was suspicious of Wilfred from the start, I think I made it very clear.
"I also kinda thought someone else I was very close to could have been it but definitely Wilfred and I was proven to be right.
"It was difficult because sometimes you couldn't waste your suspicions in case you got 'murdered'."
It seemed as though Amos wasn't the only person who thought Will was one of the traitors as Kieran echoed the same thought slough decided to keep his suspicions to himself.
He told Express.co.uk "I had my suspicions from episode 6 onwards but the game was clearly very tactical for me.
"I wanted to befriend who I thought were traitors, friends close enemies closer kinda thing!
"It was quite an effective game plan as if you were ever vocal about a traitor, you usually didn't make it down to breakfast!
In the end, Will made it down to the final four alongside Hannah, Aaron and Meryl.
Although as his behaviour started to change towards the end, Hannah and Aaron weren't confident he wasn't a traitor and decided to vote him out.
Successfully catching the final traitor, the trio walked away with the cash prize to divide between them.
The Traitors is available to watch on BBC iPlayer.
Source: Read Full Article