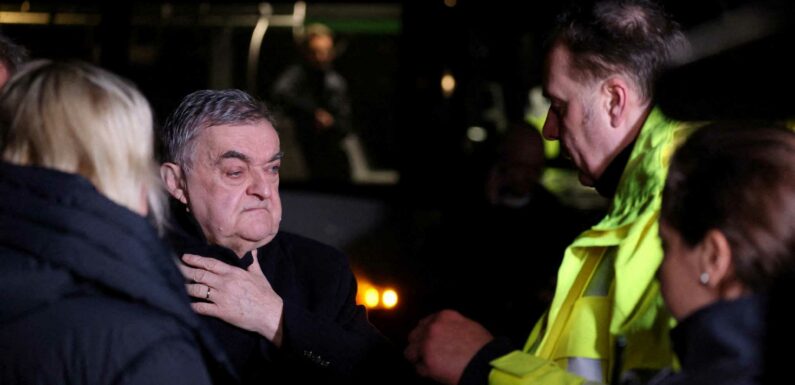 A CHILD has died and another young boy is fighting for his life after they were hit and dragged by a train.
The youngsters were dragged by a freight train for several hundred metres in the western German town of Recklinghausen.
The incident happened at 6:12pm, and a 10-year-old boy has died.
Local media said another nine-year-old suffered serious injuries and was taken to a hospital, where the boy is fighting to survive.
According to a police spokesman, both boys are from the town of Recklinghausen.
Police confirmed several other young people were involved in the accident but did not give further details.
READ MORE IN WORLD NEWS
Thousands of Man Utd fans track Sabitzer's flight as star jets in to seal move
Mum and kid killed 'on way to nursery' after TT hits them & driver arrested
It's unclear how the accident unfolded, but local media said upwards of 35 firemen and rescue workers were deployed to the accident site, near a former freight yard.
Rescue teams were searching the track bed and using drones to look for victims, they added.
Herbert Reul, interior minister of the North Rhine-Westphalia, told journalists: "It's horrible.
"Children and trains and at such a young age, it's just horrible what happened here and one can only hope the parents will have the strength to overcome this great misfortune.
Most read in The Sun
Nicola cops quiz witness & reveal missing mum's last known movements
Greenwood has attempted rape & assault charges DROPPED a year after arrest
Cops seal off bench and divers scour river in search for missing mum
Raphael Varane STUNS France by retiring from international football aged just 29
"Why, how come, these are all questions that no one can yet answer and wouldn't solve anything."

Source: Read Full Article