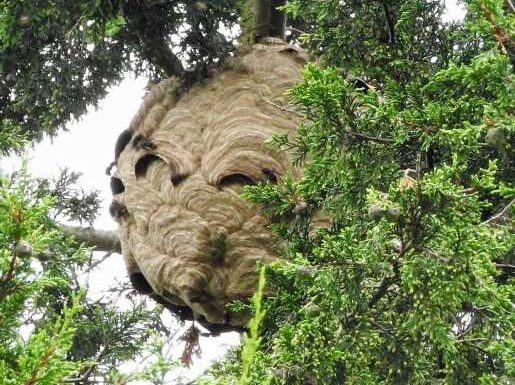 NEXT time you sit outside to enjoy a cold pint of beer or a glass of wine, you may want to carefully examine that pest buzzing around your glass.
This week, experts put out an urgent warning over the rising threat posed by dangerous Asian hornets in the UK, whose stings have seen victims hospitalised and in rare cases even killed.
So far in mainland UK, there have been 22 sightings this year alone, which is more than the last six years combined. Last year, there were only two sightings.
In Jersey, however, at least 476 queen wasps have been found from January to July, making it the UK territory with the most reported cases.
The problem has become so dire that residents on the island – which has been dubbed 'Britain's hornet frontline' – have set up a group to keep informed of sightings.
John De Carteret, who founded the group, says they are seeing increased callouts to homes, which can lead to dangerous – if not usually fatal – consequences.
He explains: "Where people are at risk of being stung is where they've had them on their property. So far this year, we've had 13 people stung here. One gentleman had to go to the doctor and got signed off for a week.
"The individual hornets flying around aren't stinging members of the public. It is where you're at risk of being stung multiple times that you should be worried about.
"One of the worrying aspects we are seeing is people reporting that they've seen Asian hornets on their glass of beer, wine glass, or while they are sitting out eating.
"We've had several reports of that. If you've got one in your pint of beer and you drink, that's not a recipe for good health. It will sting you in the mouth and that's a real problem."
Most read in The Sun
WILKO WOES
Full list of Wilko stores closing revealed – is one near you shutting for good?
GONG HOME
NTAs stars look all partied out as EastEnders & Love Island favourites head home
QUEUE JUMP
NTA fans spot awkward moment Holly 'jumps in front of Alison' to hug Jay Blades
this moaning!
This Morning booed by fans inside NTAs as Holly Willoughby watches show lose