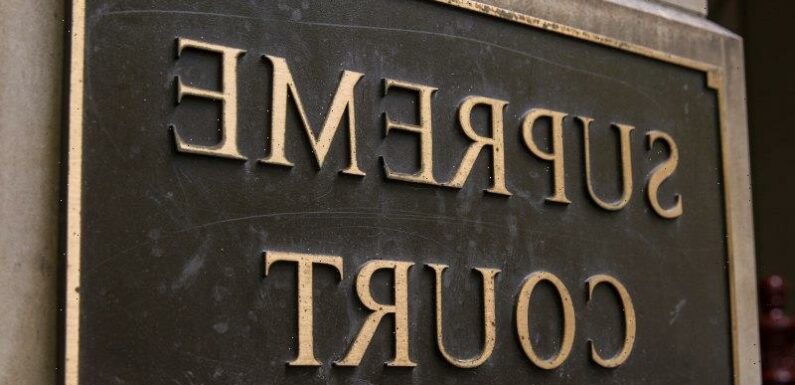 A 10-year-old girl desperately tried to raise the alarm after her father fatally stabbed her mother and sister, by running from the scene as he chased her with a knife yelling, "I need to kill you."
The Supreme Court heard the 41-year-old Melbourne man, who cannot be named to protect the identity of the surviving child, was in the grips of a drug-induced psychosis when he first attacked his wife in a playroom of their family home.
As his injured wife, 39, attempted to flee to a neighbouring home for help, the man attacked his six-year-old child before running out onto the street pursuing his wife and older daughter.
There, he chased his older daughter down the street while swinging a knife. He tripped, which allowed her to escape to a neighbouring property.
"My mum is bleeding really, really, really bad. My dad started attacking my mother," the child was heard telling a triple zero operator.
"He started attacking the whole family with a knife. I think he might be on drugs."
On footage from nearby CCTV cameras, the injured mother can be heard screaming, "Somebody help me, somebody help me" before her husband attacked her twice more over the following 15 minutes.
Both the woman and her younger daughter later died in hospital.
In a diary found at the scene, the surviving child wrote earlier the same day: "Dear diary, I'm really worried about my dad. I think he's really anxious right now, I'm really scared."
The man has pleaded guilty to two counts of murder and faced court on Thursday, where the effects of the crimes on his family were aired for the first time.
In a victim impact statement read out by a prosecutor, the mother's elderly parents said they were forever trapped in a state of agony after learning the man they'd trusted to keep their loved ones safe had carried out the "heinous" attack.
"We are empty shells; buckled by grief," they said.
"These psychological wounds cannot be healed. Is there a grief more unbearable than that of losing a child?"
In the weeks before the incident, friends and family reported hearing arguments from the home, a nervousness in the father, and panic attacks and hallucinations.
On the day of the attack, police and paramedics were called to the home but left about 1.30pm after the man told officers he simply needed some sleep.
At 7.45pm, the two girls were sitting in the lounge when they heard their mother scream.
The man had stabbed his wife numerous times before she ran out into the street screaming for help.
Seconds later, he repeatedly stabbed their six-year-old daughter while she was in a bedroom.
Over the following 15 minutes, prosecutor Kristie Churchill said, the man attacked his wife twice more on the porch of a neighbour's home.
The killer sat unmoved while confronting details of his attack were revealed, and only broke down when his written apology to his and his wife's families was read aloud.
"I am sorry for my mistakes and ready to take any punishment for what I have done. I am guilty of my crime," he said.
"Life was joyful and we had everything we wanted in life. It's unbelievable to me that I've destroyed my own family."
Defence barrister Raphael de Vietri submitted his client's crimes were not premeditated, and the killer was unaware he was capable of such violence.
He said his client believed the attack occurred after his wife attempted to stop him from killing himself, which de Vietri submitted was an example of an utterly confused, deranged and psychotic mind and not a crime borne out of evil.
"There is no rational explanation. It is purely psychotic," he said.
"[The mother and daughter] had a right to feel safe in their home. They were not on that day."
Following the killings, the man was later found to have methamphetamine in his system. A forensic psychiatrist believed the incident occurred during a drug-induced psychotic episode.
The man will be sentenced next year.
The Morning Edition newsletter is our guide to the day's most important and interesting stories, analysis and insights. Sign up here.
Most Viewed in National
From our partners
Source: Read Full Article