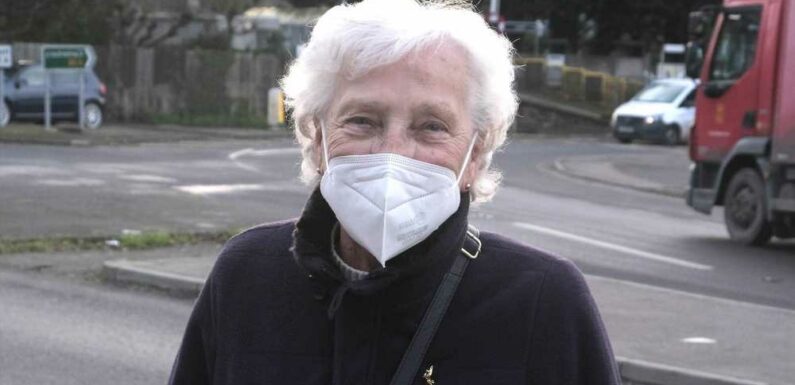 LONELY pensioners have been left in tears in an increasingly isolated village where no one sees anyone. 
Residents say they are feeling more shut off as the once lively location has become a ghost town following a series of closures on its high street. 
Sturry in Kent has several shops and pubs shut down, and now its post office will close in November.
Residents said it is not fair that they are losing the life from their high street. 
Sturry has a population of just over 5,000 according to the latest census.
OAP Ann Alexander, 84, only found out that the post office was closing when The Sun told her. She said: "That will be a nightmare. I use it at least three times a week. Canterbury is bad too. I don't think they want people to come anymore.
READ MORE UK NEWS
Partner of missing aristocrat 'once raped neighbour armed with shears'
My son has his winter coat CONFISCATED by school – the alternative is a joke
"What are all us elderly people going to do? There's an elderly people's home and a block of flats for OAPs – they all use it to get their pensions.
"It's a community there. They all know you by name. We know them by name. There used to be loads all within walking distance of my home, now they're all gone. 
"There's no community feel. None. It's sad. It's very sad. We just don't see anybody. 
"It's very sad. I suppose I'm lucky in that I have two friends in Canterbury and I can get a bus to them and my daughter calls twice a week at least. 
Most read in The Sun
Baby died after she was attacked by dog that dragged her from bed
Huge BBC show cancelled suddenly – leaving fans gutted
Former Spurs defender dies aged 25 in Miami boat crash as game mourns
Putin may already be DEAD, says Zelensky amid cancer and body double claims
"But apart from that I don't see anybody. My daughter is out of the country at the moment. I have been in tears this week because I felt lonely."
Grant Francis, 58, said: "People used to be able to socialise. There was a real hustle and bustle. It became noticeable at Christmas. The street outside the pub used to be busy with loads of people but now there's nothing it's just empty.
"It's especially hard for the elderly people. The post office is a big asset for them. It's more than a post office. They meet their friends there. 
"We used to have the pub across the road but that also shut down. It just makes people more lonely. For the actual high street, it's not very good. 
"People are quite down about it. We need something for the locals to do here."
He said the area, which was once lively, now feels very quiet and is sometimes like a ghost town. 
Linda Membrey, 66, added: "Everything's changing here. Everything. I've only lived in Sturry for the past couple of years but the changes I've seen in that time. 
"There's places that are shutting and congestion is getting worse because of all the building works. We're going to have nothing left. 
"It's going to make me feel isolated. There's not a lot for people to do here anyway."
The post office is currently within the village's pharmacy. Linda reckons pharmacy bosses are "shooting themselves in the foot" because people will have to trek to Canterbury for a post office so will end up using the pharmacy there too.
She thinks the pharmacy will eventually have to shut down too. 
She added: "Sturry was very pleasant when I arrived. I was quite stressed and I thought coming here would be a nice relief from the stress.
"But as soon as I heard of the building works and the shops shutting, it's become more stressful. All Sturry has got now is a vape shop. We need more than that. It's a real shame. It's just not fair."
Meanwhile, Jessie, 27, and Fredrick Millner, 28, blasted how they are building more residential buildings for people to move to the area without providing anything to do.
One restaurant on the high street currently has a planning request ongoing to change its purpose from an eatery to a residential dwelling. 
Jessie said: "They shouldn't be allowed to keep changing the purpose. You set the business up as a restaurant, keep it like that.
"The area is quiet with no people but it is noisy with congestion because a lot of people are moving here.
"We have to go to Canterbury for its high street but it would be nice to have something on my doorstep. There's an overreliance on cars in this area and authorities are too quick to build housing without providing what people need."
Read More on The Sun
Hard-up families to get £250 free cash direct into bank accounts
I chopped off the end of my eyebrows – trolls say I look like Joan Rivers
She added that if they could live in Canterbury rather than Sturry then they would.
Caroline Abrahams, Charity Director at Age UK, said: "When shops they've known for a long time close down and high streets become unloved places that the locals don't bother going to anymore it can be especially depressing for older people, who rely on a friendly chat with casual acquaintances to keep their feelings of loneliness at bay."

Source: Read Full Article