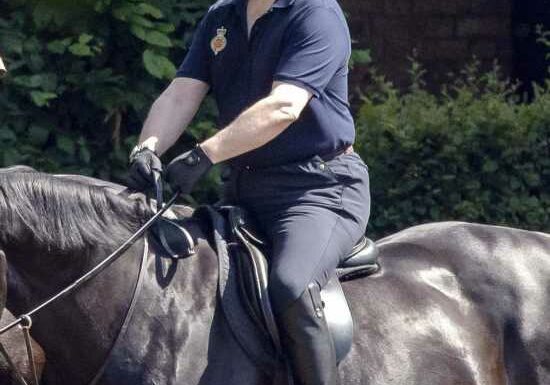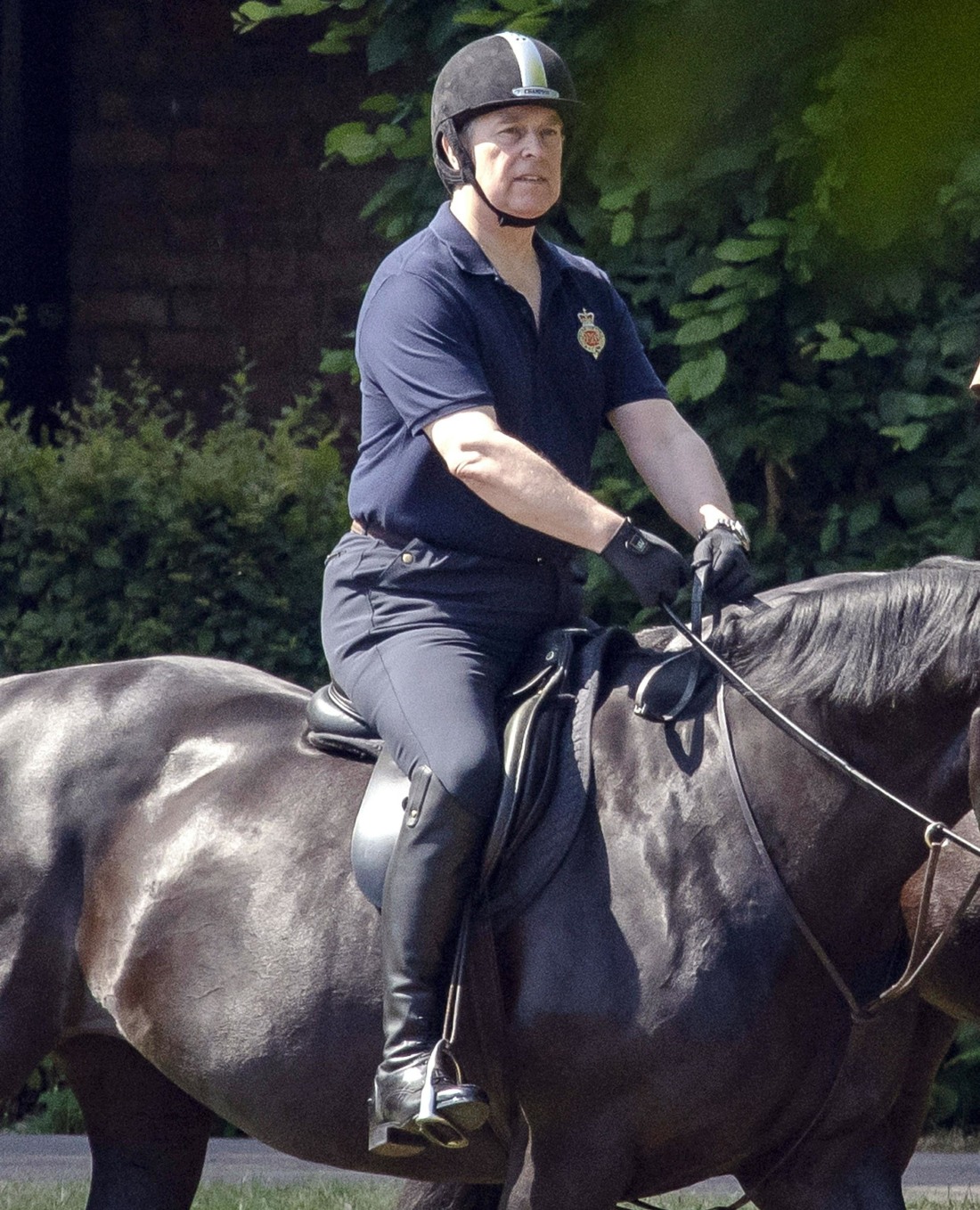 Last weekend, there was a stupid back-and-forth between Buckingham Palace and Prince Andrew over his lease on Royal Lodge, a giant mansion on the Royal Windsor estate. Andrew was given a sweetheart deal on Royal Lodge by his mother, and he signed a 75-year lease on the property for only a fraction of what it would truly cost to rent the mansion. There were reports that King Charles was trying to drive out Andrew by taking away his allowance or something, like Charles had a specific goal of evicting Andrew out of Royal Lodge somehow. "Sources" were going back and forth about it for days. Well, apparently Andrew isn't worried and he's not planning on leaving.
Prince Andrew "will not leave" his grace and favour home on the Windsor estate amid claims the King wants to evict him, sources have revealed. The disgraced Duke of York has told friends there is "no chance" he is moving from the sprawling 30 bedroom Royal Lodge after spending millions of his own money on renovations.

The royal's handsome annual allowance of £250,000 is set to be slashed from April after the King warned his family to "tighten their belts" amidst incoming budget cuts, leaving Andrew reportedly fearing he would be unable to pay his bills. In 2003, Andrew signed a 75-year lease for the property, paying £250 a week for the home, which he shares with his ex-wife Sarah, the Duchess of York. But in recent years he is understood to have spent more £7.5 million renovating the premises.

However, sources have revealed the Duke has assured his own family he is financially secure and believes the King would not evict him. Andrew, 63, stopped receiving public money when he was forced to step down from royal duties in 2019 over sex abuse alleged by Virginia Giuffre, one of billionaire paedophile Jeffrey Epstein's victims, which he denies. But he is understood to have netted a substantial windfall from the Queen's will following her passing last September.

One source said: "He (said) he's not leaving, there is no chance that will happen and even if the King wanted him how would that work? The King won't evict him so there is no chance it will come to that. If he (the King) wants to spend millions reimbursing him for the money he's already spent on the property, that's another matter."

A source said: "Could you imagine a situation where the Duke threatens to sue his brother, the King, over money. It would be unthinkable."

Out of work Andrew, who was forced to stand down from royal duties and dumped from charities after a sex abuse scandal rocked the monarchy, could even demand from the monarch to be reimbursed if he is made to leave. A palace source insisted the King "won't leave his brother homeless and penniless", amid fears of a royal row on the horizon.
[From The Daily Mirror]
£250 a week for a mansion, stables and 80 acres? That's £13,000 a year. Yes, his mummy really was looking out for him, giving him that deal on Royal Lodge and apparently leaving him a huge fortune in her will. This is also Andrew telling Charles that Charles can buy him out. The Royal Lodge lease has some kind of codicil where the monarch has to reimburse Andrew for the money he "spent" fixing up Royal Lodge. Meaning, Andrew claims to have spent £7 million on Royal Lodge, so Charles would have to pay him that (and more) to get him out of the lease. Which Charles is probably unwilling to do right now.
PS… I've always wondered if the Sussexes have a similar amendment on their lease of Frogmore Cottage – after all, they "paid back" the entire cost of renovations, will they get that back when they give up the lease on Frogmore? They should.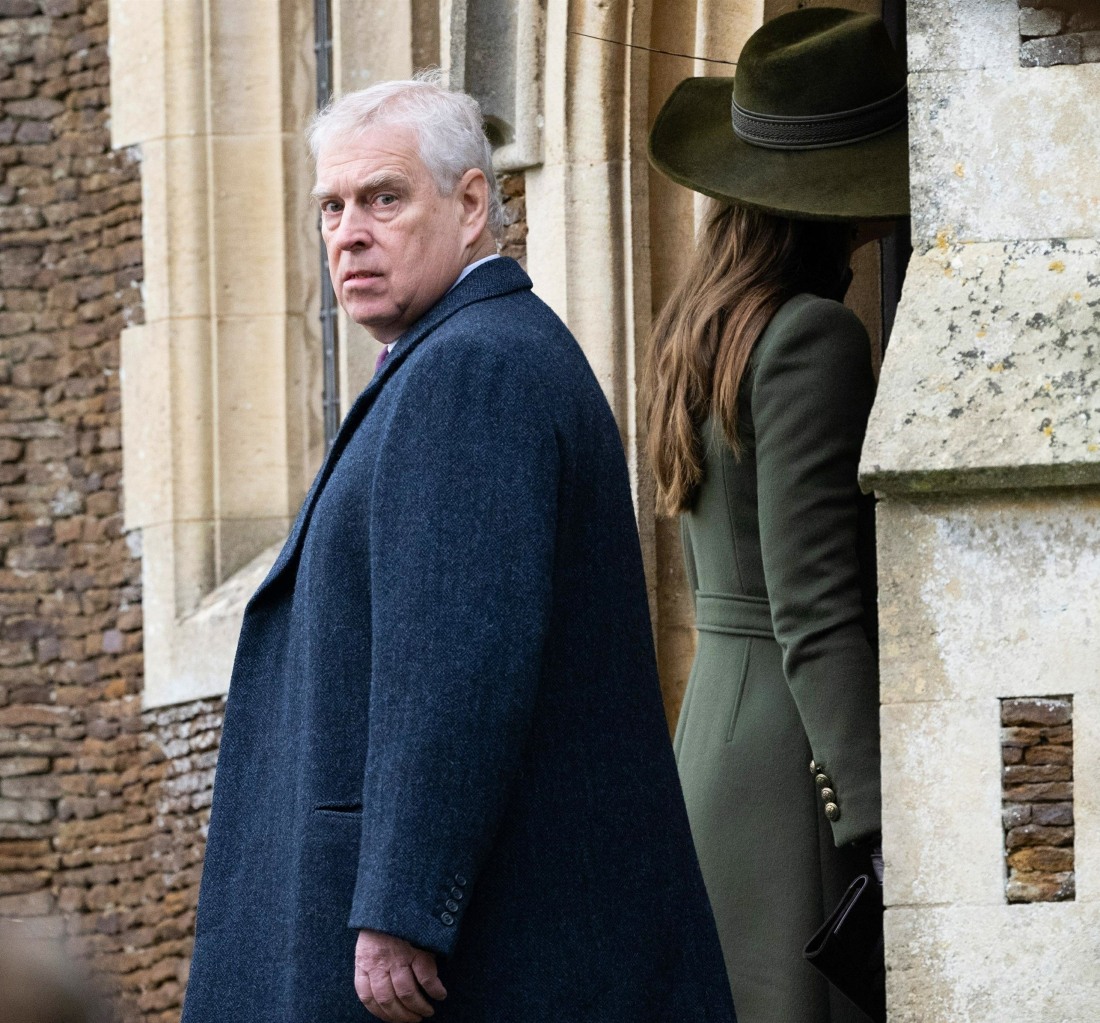 Photos courtesy of Backgrid.
Source: Read Full Article