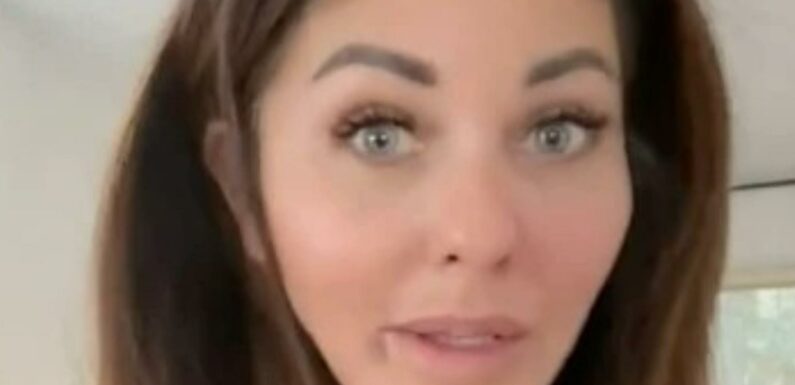 A RICH housewife with a private jet has warned other women that they might not be cut out for her lifestyle.
Izzy Anaya cautioned that "everything comes with a price" and women who want to be rich housewives should question what they're willing to give up for it.
The mum-of-two has a private jet, multiple houses and countless designer bags, all funded by her businessman husband. 
But she warned the glamorous lifestyle can be lonely if you're not cut out for it. 
Taking to Tik Tok, the 43-year-old explained: "It's my favourite thing when people are like, 'help me find a wealthy man, help me find a wealthy husband'.
"But I don't think you fully understand what comes with marrying someone that is career driven. 
read more real life
I'm a 'gorgeous' cowgirl – husbands say they love me but I'd never go there
I'm 62 & my man is 25 – we're trying for a baby but trolls say it's disgusting
"I'm not going to lie, having no budget and running around in Lululemon and having lunch is fun.
"However, be prepared to raise your kids on your own because your husband is not coming home at five o'clock."
Izzy added that she loves going for staycations at her country house but has to do so without her husband because he is working. 
The family's main home is based in New York, US where they send their children to private school.
Most read in Fabulous
Andrew complaining that he was left no money by the Queen when she died
Members of Prince Harry's family 'DID go to Princess Lilibet's christening'
Interior designer on the awful trends you need to ditch INCLUDING panelling
Primark fans are rushing to pick up 2000s nostalgic pyjama set
Her guidance was that "only highly competent women" can be a rich housewife and have to be prepared to do it with "zero help".
She said: "It's just not going to work for you.
"You're gonna be unhappy, you're gonna end up divorced, you're gonna complain that he's never around.
"You have to be highly independent and highly competent in order to thrive in this lifestyle."
What's more, Izzy said there are weeks where she doesn't see her husband and only communicates with him through e-mails.
This is because neither of them "have time to get on another phone call" while he is working and she is running their multiple households. 
Shooting down any doubters, she continued: "He is well aware of what I bring to the table.
"It might not be on a paycheck level, but without me, his paycheck wouldn't be the level it is.
"I know you guys want the lifestyle, but are you ready for what comes with it?"
Read More on The Sun
I caked my face in makeup for my passport – people say customs won't let me in
Couple add £180k to the value of their home spending £6k in the process
The mum has built up a loyal following on social media giving insights into her lavish life and constant holidays.
However, she also offers "honest, not mean" guidance for those who aspire to be like her.
Source: Read Full Article