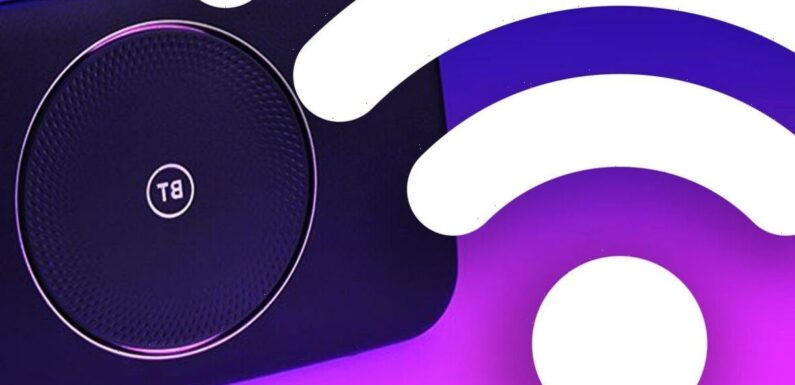 We use your sign-up to provide content in ways you've consented to and to improve our understanding of you. This may include adverts from us and 3rd parties based on our understanding. You can unsubscribe at any time. More info
There's some very bad news for millions of BT broadband users with the Internet Service Provider (ISP) confirming a record price rise is coming soon. In fact, some users of this popular service will see their bills going up by over 14 percent which is one of the biggest hikes ever. That huge increase will see customers who currently pay £60 per month seeing their yearly bill go up by over £100. Ouch!
BT Broadband half price!
£28 £14.49 View Deal
BT is offering a massive 50% off broadband this January with prices starting from under £15 per month. The deals even include a speed guarantee and the usual £30 joining fee has also been scrapped.
Contract length: 24-months | Set-up costs: FREE
With the cost of living crisis already hurting wallets, this rise couldn't have come at a worse time for homes already struggling to pay their bills.
Luckily, there is something you can do about this impending change and that's shop around.
It might sound like a pain, but switching suppliers is now relatively easy with most ISPs doing all the heavy lifting for you. Almost all providers offer massive incentives for new customers and you may find switching gets you faster speeds at a lower price.
Another top tip is to look and see if any smaller ISPs have recently launched in your area. Many of these fledgeling firms are offering some incredible deals which are pretty tough to beat.
Get broadband for £15
£30 £15 View Deal
Virgin Media has launched a deal that features broadband for half price. Customers can sign up and get 360Mbps speeds for just £15. It's even free to join.
£15 for 6 months then £30 | 24-month contract | £0 set up fee
For example, Community Fibre – which serves large parts of London – have speedy 150Mbps internet access for just £20 per month and Hyperoptic – which has connections across the UK – has ludicrous 500Mbps speeds for just £27.
If you're not lucky enough to have one of these ISPs in your street then don't panic as there are still ways to slash prices.
Virgin Media has a half-price deal on its 300Mbps plan which now costs just £15 for the first three months and Sky is offering access from £23 per month. Three Mobile is also offering its 5G internet access for half the usual price – that means you'll pay just £10 per month.
If you are claiming Universal Credit, then it's also worth checking out so-called Social Tariffs as these can be a lot cheaper than standard packages.
Superfast Broadband (59Mbps)
£30 £25 View Deal
The most affordable broadband package from Sky lands with average download speeds of 59Mbps, which is fast enough to watch Netflix in Ultra HD. This Superfast Broadband deal is available nationwide
Download speeds: 59Mbps | Upload speeds: 18Mbps | Set-up costs: £0 | Contract length: 18-months | Speed Available Nationwide
Ultrafast Broadband (145Mbps)
£35 £30 View Deal
With download speeds twice as fast as the average UK home broadband speed, Sky Ultrafast will ensure you can binge boxsets in crisp 4K Ultra HD and make video calls without a stutter!
Available In 32% of UK Homes | Download speeds: 145Mbps | Upload speeds: 27Mbps | Set-up costs: £0 | Contract length: 18-months
Ultrafast Plus Broadband (500Mbps)
£45 £40 View Deal
Want to banish buffering from your home for good? This lightning-fast full-fibre Ultrafast Plus package is just the ticket as it will unleash speeds of 500Mbps, with guaranteed download speeds of 400Mbps – that's higher than BT and Virgin Media!
Available In 24% of UK Homes | Download speeds: 500Mbps | Upload speeds: 60Mbps | Set-up costs: £0 | Contract length: 18-months
Gigafast Broadband (900Mbps)
£55 View Deal
Gigfast is the latest addition to Sky Broadband's lineup and unlocks some of the fastest speeds available in the UK. With average download speeds of 900Mbps – you'll never have to worry about buffering or broken video calls!
Available In 24% of UK Homes | Download speeds: 900Mbps | Upload speeds: 90Mbps | Set-up costs: £0 | Contract length: 18-months
In fact, some prices start from under £13 per month and many ISPs don't tie you into long-term contracts.
If you want to stay with BT then it's also a good idea to give them a call and see what offers are available.
You might find you can get a small discount for sticking with the firm which will then offset the price increase.
It is also worth noting that other ISPs are also likely to announce price hikes in March so make sure you get the best price now as the lower things are today, the smaller the jump when the increase is added.
CONFIRMED BROADBAND RISES
BT 10.5% CPI + 3.9% = 14.4%
EE 10.5% CPI + 3.9% = 14.4%
Plusnet 10.5% CPI + 3.9% = 14.4%
Vodafone 10.5% CPI + 3.9% = 14.4%
TalkTalk 10.5% CPI + 3.7% = 14.2%
Shell Energy 10.5% CPI + 3% = 13.5%
Speaking about the upcoming changes, Nick Lane, MD Customer Services, BT Consumer said: "For those customers who will be affected by the price change it's important to put our price change in context. Telecommunications as a sector provides incredible value for money when you think that our customers are using as much as 50 per cent more data every single year. In fact, customers in the UK are some of the highest data users in Europe. At the same time, the cost of their combined fixed and mobile services are among the lowest in the region.
"We are also a small proportion of household spend every month – recent research says this is around 3.8%. And, with everything else on the rise, that small proportion is in fact decreasing: the average household spend on telecoms services has fallen by 19% compared with what it was five years ago."
Source: Read Full Article