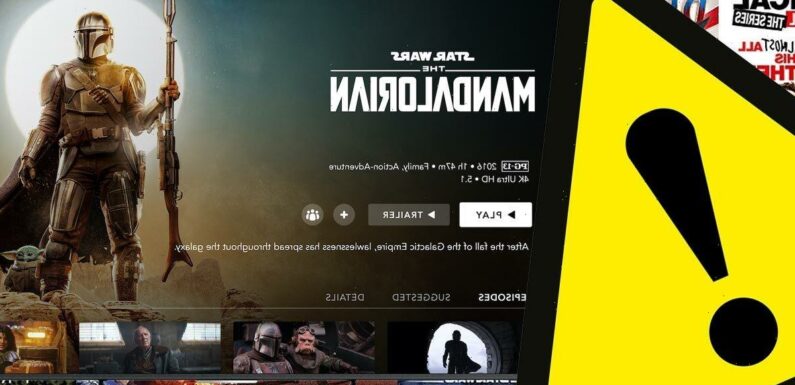 We use your sign-up to provide content in ways you've consented to and to improve our understanding of you. This may include adverts from us and 3rd parties based on our understanding. You can unsubscribe at any time. More info
Disney fans that have been thinking of subscribing to Disney+ – but haven't tried it out yet because there's no Disney+ free trial – need to take advantage of a bargain deal that offers a cut-price subscription for just £1.99. Usually, a Disney+ subscription costs £7.99 a month or £79.90 for a year, but for Disney+ Day 2022 the House of Mouse has cut the price of a monthly subscription to just £1.99. You won't find Disney+ at a better price than that, and if you want to take advantage of this deal you need to act fast – with the offer ending in just a few days' time.
Get Disney+ For Just £1.99
New and returning users can secure an incredible 75% discount on a one-month subscription to Disney+ with this epic Disney+ Day deal.
View Deal
The Disney+ £1.99 offer ends on Tuesday, September 20 with the deal no longer available after 8am BST.
If you've been thinking of getting a Disney+ subscription for a while this really is a deal you shouldn't miss.
For less than the cost of a sandwich or a coffee, you'll get access to a wealth of content for you to enjoy for a month.
Disney+ of course includes the back catalogue of family-friendly Disney and Pixar hits, as well as all the Star Wars and Marvel movies.
But there's so much more to Disney+ than that. In the three years since Disney+ first launched the Netflix and Amazon Prime Video rival has built up an incredible library of exclusive content which just keeps on growing.
Disney+ is home to hit original series such as The Mandalorian, WandaVision, Hawkeye and She-Hulk.
And more and more original content keeps on getting added to Disney+, with the new Star Wars series Andor out on September 21 – which comes a few months after the Obi-Wan Kenobi show starring Ewan McGregor launched.
Besides this, Disney+ – unlike other streaming services – gets blockbuster Hollywood movies a few months after first being shown in the cinemas.
Thor: Love and Thunder – which only hit UK cinemas back in July – launched on Disney+ on Disney+ Day earlier this month.
While Disney+ is also home to the recently released new Predator movie Prey which has been a hit with fans and critics alike.
All of this is in addition to the wealth of other great content available on Disney+, such as every episode of The Simpsons, classic shows like The X Files and Buffy and other iconic and timeless movies like Die Hard.
The Mandalorian: Disney+ tease series three
The Disney+ £1.99 deal has gone live ahead of a fast-approaching price rise which is hitting the US in December.
This price rise is coming alongside the launch of a new ad-supported membership tier in the States towards the end of this year.
It hasn't been confirmed if the UK market will also be getting a similar price rise or not, but if you want to try out Disney+ for a bargain price before committing to paying the full membership cost then this limited-time £1.99 deal is a great option.
Get Disney+ For Just £1.99
New and returning users can secure an incredible 75% discount on a one-month subscription to Disney+ with this epic Disney+ Day deal.

Source: Read Full Article