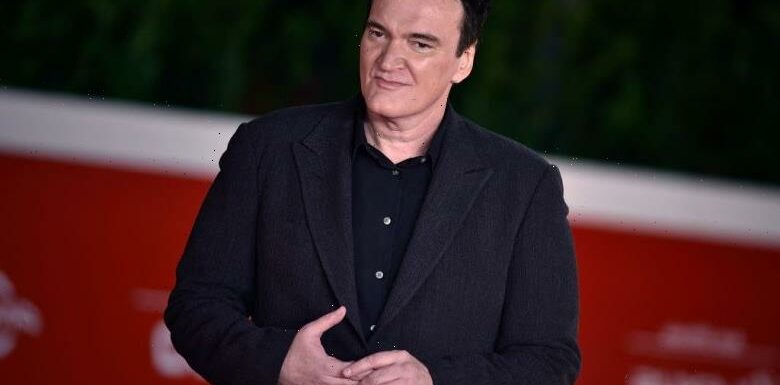 Quentin Tarantino has found the perfect goodbye to Hollywood.
The "Once Upon a Time in Hollywood" auteur is rumored to be announcing his final film, titled "The Movie Critic," according to The Hollywood Reporter. Tarantino is said to be directing the feature film in fall 2023, per THR sources, but is still shopping the script for a studio home.
IndieWire has reached out for comment.
While the logline is still under wraps, "The Movie Critic" is expected to be set in late 1970s Los Angeles with a female lead. THR reported that Tarantino may have used famed film critic Pauline Kael as inspiration for the film. Kael briefly worked as a consultant for Paramount in the late 1970s and closely collaborated with Warren Beatty — her support of "Bonnie & Clyde" when some older critics such as Bosley Crowther hated it helped kick off the whole idea of the New Hollywood.
Tarantino has long voiced his admiration for Kael and even published a Kael-inspired book of essays titled "Cinema Speculation" under a two-book deal with HarperCollins. The "True Romance" screenwriter additionally wrote a play and has a limited series in the works with a streamer, rumored to be Netflix.
The "Pulp Fiction" Oscar winner announced in 2012 that he will stop making films after 10 movies and retire by the time he turns 60 years old. Tarantino's 60th birthday is in 2023 and he has thus far helmed nine films, by including both halves of "Kill Bill" as one film.
"I want to stop at a certain point. Directors don't get better as they get older. Usually the worst films in their filmography are those last four at the end. I am all about my filmography, and one bad film fucks up three good ones," Tarantino told Playboy in 2012 (via Entertainment Weekly). "I don't want that bad, out-of-touch comedy in my filmography, the movie that makes people think, 'Oh man, he still thinks it's 20 years ago.' When directors get out-of-date, it's not pretty."
He echoed the sentiment in 2020 that he was looking to retire as a director and cap off film career at the number 10. The "Reservoir Dogs" writer-director teased a "mic drop" movie, with ideas ranging from "Kill Bill 3" to a Spaghetti Western and even a horror film.
In November 2022, Tarantino shared that his final film will be a "wholly original" script, adding that he once contemplated adapting Elmore Leonard's "Stick" noir novel into a film but that will not be his "magnum opus."
Source: Read Full Article