Former Rio Tinto executive Stern Hu has been released after spending nearly nine years in prison in China.
The Australian citizen was serving time after he was convicted of bribery and industrial espionage.
Hu was released from Shanghai Qingpu prison on Wednesday after serving a sentence of more than eight years for accepting bribes and infringing commercial secrets.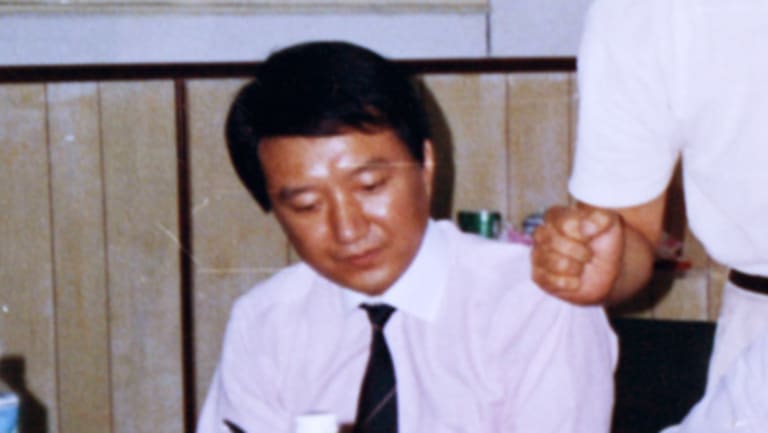 Former Rio Tinto executive Stern Hu has been released after nearly nine years in prison in China.
China's foreign ministry spokesman Lu Kang confirmed his release at a news briefing in Beijing.
"While serving his sentence, Hu Shitai complied with prison regulations and discipline and submitted himself to education," Lu said, using Hu's Chinese name. "The Chinese justice organs reduced his sentence in accordance with the law."
Lu did not say where Hu currently was nor when he might return to Australia.
A spokesman for the Department of Foreign Defence and Trade declined to comment this week on whether the department was involved in arrangements for Mr Hu's return to Australia.
The spokesman said the department was "continuing to provide consular assistance to Mr Hu and will do so for as long as he requests it".
"Owing to our privacy obligations we will not provide further comment," the spokesman said.
Sources said Hu had been well-liked and respected during his time at Rio Tinto.
One mining industry insider, with knowledge of the case, said Hu was known to have been a "model prisoner" throughout his term, and was regularly visited by Australian consular officials.
But he had taken his conviction "very personally" and had been distressed about the impact of his jailing on his family.
The arrest of Hu and his colleagues in July 2009 sent shockwaves through the Australian mining sector.
It took place against a fraught backdrop, amid sharp price rises for iron ore – to China's dismay – and as BHP Billiton and Rio Tinto were attempting to secure a tie-up of their Pilbara iron ore operations, raising concerns in China about market concentration.
Staff at Rio Tinto's Shanghai office were told as the release approached not to speak to the media, and at the company's Melbourne head office, nobody was available to comment.
Another China based staff member, Liu Caikui, who was tried with Hu in 2010, was released last year, but a third co-defendant, Wang Yong will remain in prison until 2021.
Hu had been serving his sentence in the Qingpu prison in the Chinese financial hub of Shanghai.
He was originally sentenced to 10 years in prison after pleading guilty to the offences.
However, his sentence was reduced for good behaviour by the Shanghai No. 1 Intermediate People's Court and he was released more than a year early.
Stern Hu in 1991.
"After investigation, it was found that the criminal [Stern Hu] continued to plead guilty and repent of his crime," a 2015 court judgment said.
"He complied with laws, regulations and supervision regulations and accepted education reform."
The controversial 2010 prosecution of four Rio Tinto employees during iron ore price negotiations was described at the time as a low point in the Australia-China relationship.
Hu's arrest was seen at the time as payback for Rio pulling out of a deal that would have allowed the state-controlled Chinalco to increase its equity stake in the British-Australian mining company.
Hu was convicted during a three-day trial in Shanghai, which was, in part, closed to the media. The people who were accused of paying bribes to him and his colleagues have never been charged.
Rio declined to comment on Hu on Wednesday.
Source: Read Full Article