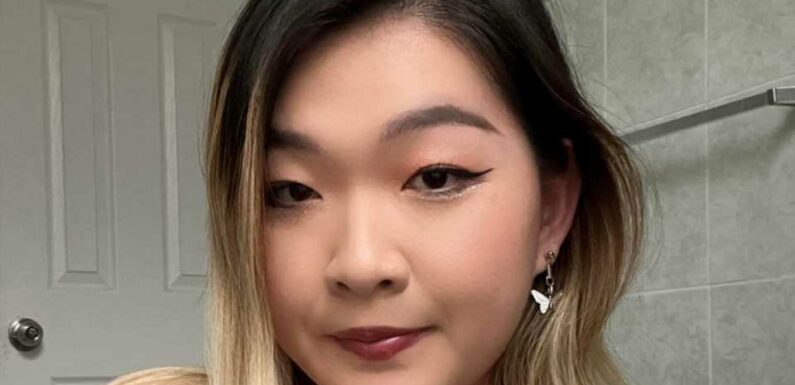 LIPPIES are something that I, admittedly, feel like I have too much of.
In my bag, on my desk, and in my jacket pocket, there are at least twelve different balms, tints, and lipsticks on rotation at all times, scattered though they may be.
One lipstick I have been reaching for nonstop lately is the cult-favorite Clinique Almost Lipstick in the shade Black Honey.
At $23, it is definitely not the most I've paid for a lip product, but it's certainly up there for a budget girlie.
I had heard through the grapevine (TikTok, mostly) of affordable dupes for the lipstick and quickly ordered one that looked closest to my fave — the e.l.f. Hydrating Core Lip Shine Balm in the shade Ecstatic, $7.
The second I got the notification the dupe had been delivered, I ripped off the plastic packaging and got to testing.
Opening up the chunky tube, I was pleasantly greeted with a heart in the middle of the balm — a cute touch.
At first glance, my Clinique lipstick and the balm didn't appear to be a perfect match.
On the initial swatch on the back of my hand, I confirmed that there were key differences between the two shades.
The Clinique was a tad more cool-toned red-berry, while the e.l.f. was a vampier, more purple berry.
Most read in Hair & Beauty
Family who starred in doc after daughter killed confirm sister died in crash
Haunting CCTV shows car before three pals found dead in crash after night out
3 found dead & 2 hurt in car after search for pals who disappeared on night out
Christine McGuinness reveals reason she stayed in 'unhappy' marriage to Paddy
The e.l.f. also had a much more apparent sheen, which wasn't surprising considering the product's name.
On the first application of the dupe, I was immediately hit with a fake candy smell, bringing me back to my middle school days when Maybelline's Baby Lips balms were trendy.
This wasn't a dealbreaker, however — the smell quickly dissipated.
Compared to my Clinique, I was surprised to see that, despite the difference in my swatches, the colors looked extremely similar on my lips.
Even more surprising was how after a few hours, the balm had what felt like a much more hydrating wear than the Clinique.
Over the course of the next week of trial, I found myself reaching more for the e.l.f. version, more out of necessity in New York's harsh winter.
My final conclusions: While the Clinique Almost Lipstick has stronger and more even pigmentation, it is also waxier in texture compared to the hydrating e.l.f. dupe, which I would recommend for those with drier lips.
As for me, I guess I'll be adding yet another lipstick to my seemingly never-ending stock.

Source: Read Full Article