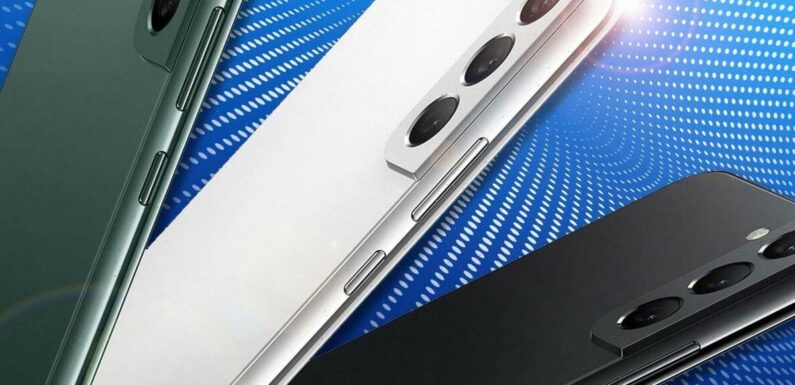 We use your sign-up to provide content in ways you've consented to and to improve our understanding of you. This may include adverts from us and 3rd parties based on our understanding. You can unsubscribe at any time. More info
Been thinking about popping a Samsung Galaxy S22 in your pocket? Now could be the very best time to invest thanks to a money-saving discount from Amazon. The online retailer has just announced some incredible new deals that are slashing the price of this device by up to 25 percent.
Samsung Galaxy S22 deals £769 £579 View Deal
The brilliant Samsung Galaxy S22 has been slashed in price with Amazon offering up to 25% off of these phones. That means you can pop the 128GB model in your shopping basket for £579 or take delivery of the 256GB version for £629.
If you're happy to take delivery of the S22 with 128GB of storage inside Amazon is currently selling this model for just £579 – that's a whopping £190 off the standard price. If you thought that was good there's even more good news with fans of these phones also able to get the bigger 256GB variant for just £629. This larger device usually costs £819 so shopping at Amazon will save over 20 percent.
Sound enticing? You can find both of the deals on Amazon's website or click on the links below to be redirected to the offers.
Sasmung Galaxy S22 • 128GB
NOW £579 • WAS £769 – SAVE 25%
SEE THE DEAL HERE
Sasmung Galaxy S22 • 256GB
NOW £629 • WAS £819 – SAVE 23%
SEE THE DEAL HERE
Samsung introduces the new Galaxy S22 Ultra
As a quick reminder the Galaxy S22, which launched earlier this year, features a 6.1-inch Dynamic AMOLED display, fast Octa-Core processor and full 5G connectivity. There's also a triple-lens rear camera which can shoot standard, zoom and wide-angle shots plus it's fully capable of recording footage in full 4K quality.
Other features include a 3700mAh battery which can be recharged wirelessly plus there's an embedded fingerprint scanner under the screen and stereo speakers to help boost your nightly Netflix binge.
Want to know more about the Galaxy S22? You can read our full Galaxy S22 review here.
As well as slashing the price of this flagship phone there is an even cheaper way to grab a new Galaxy.
Amazon has also slashed the price of the Galaxy A33 5G with prices for this budget device starting from £219.99.
Despite that low cost, owners still get a pin-sharp 6.4-inch screen, quad rear camera and full access to 5G data speeds that can whizz files and films to the screen at speeds in excess of 300Mbps.
The Samsung Galaxy A33 5G is available in four colours including Awesome Blue and Awesome Peach.
It's unclear how long these Amazon deals will be available but if you fancy a big Galaxy discount we'd act fast.
Source: Read Full Article